Funzpoints Casino Details
Website
https://funzpoints.com/
Support Type
24/7 Live Chat
Game Providers
Custom Software
Payment Methods
Visa, MasterCard, Debit Cards
Funzpoints Casino offers players a polished customer experience with premium as well as standard play. Users who prefer to play for free, for example, can opt for standard play, while players who are hoping for a more exciting experience can try out the provider's premium offering instead. Even better, players can switch back and forth between the two game modes as often as they like.
In addition to an innovative set of game modes, Funzpoints Casino also features an appealing website design with all of the information that players need to play their favorite games and reach out for help, should the need arise. The graphics are bright and cheerful, as are the circular thumbnails of the games that players can play at Funzpoints Casino. Unfortunately, not all players are able to enjoy the equally fun graphics available in Funzpoints' online games, as the vast majority of them are locked to standard players.
Something else to note is that Funzpoints Casino features background music that plays whenever you are not in a game. It is not jarring music, but it still might not be ideal for users who prefer to browse in peace or while listening to their own music. Luckily, most browsers will allow you to mute the website's music. However, it is worth mentioning as there does not seem to be an easy way to mute the music from the webpage itself.
Are you interested in learning more about Funzpoints Casino? If so, our Funzpoints review looks at the information and features that are important to players so that you can make an educated decision about whether to join.
Polished player experience

Good premium game selection

Easy-to-use website
Very few standard (free) games

No exclusive app
Funzpoints Casino No Purchase Bonus
Just about any online casino worth a look will offer players bonuses and promotions, and Funzpoints Casino is no exception. The operator offers players a number of opportunities to earn free on-site currency as well as tickets to its daily jackpot with a maximum win of $1,000. Players can even enjoy no-purchase bonuses when they sign up with Funzpoints Casino.
Welcome Bonus
Funzpoints is dedicated to player satisfaction, and that is nowhere more apparent than in its welcome bonus for new players. Before users have even completed their profile, they will receive a new player bonus worth 250 free funzpoints. The provider also includes an additional bonus with this offer that grants players extra premium funzpoints (the on-site currency) with their first purchase. However, the initial 250-funzpoints bonus does not require a purchase.
Other Bonuses At Funzpoints Casino
In addition to the welcome bonus described above, Funzpoints Casino has a number of other bonuses. From daily spins to a daily jackpot, players have plenty of chances to win free funzpoints as well as jackpot tickets every day!
Daily Spins
Funzpoints Casino also offers players free spins on the bonus wheel every three hours. Players can win up to 10,000 funzpoints per spin, along with a random number of golden tickets (used for the website's jackpot, which we describe below). There is no catch involved either – simply spin the wheel and claim the prize!
Funzpoints Jackpot
In addition to offering free funzpoints, Funzpoints Casino also allows players to win tickets to their jackpot. There are a few different ways to collect tickets, and they vary depending upon the game mode in use (premium or standard). Standard players can spin the aforementioned wheel every three hours for the chance to win tickets, while premium players collect one ticket for every 500 funzpoints they win. Premium players also have the chance to enter the 'funzone' after every 55th win, and they can earn additional tickets and funzpoints while in the zone.
Funzpoints Casino refreshes its bonuses frequently, so don't forget to check the website once you log in for the latest deals.
Funzpoints Casino Bonus Codes
At the time of writing, Funzpoints Casino does not appear to have bonuses that require bonus codes. Instead, users can claim their offers, with no codes required. Make sure to check the operator's website after you have signed up, however, as the offers often change and there might be options with promo codes moving forward.
Funzpoints Casino Games
The number of casino games and slots available to players at Funzpoints Casino depends upon the play mode in use. Standard members can play without spending money. However, they only have a few dozen titles available at any time. Premium members, on the other hand, have all of the casino's games open to them, but they must use premium Funzpoints to play.
Try Out These Games At Funzpoints
Purchase Options At Funzpoints Online Casino
While Funzpoints Casino also offers free play, players who opt for the premium experience have a few different purchase options at their disposal. In order to play games, players must use funzpoints. Standard funzpoints can be won for free, but premium funzpoints – necessary to play premium games – must be purchased.
How To Buy Gold Coins At Funzpoints
Purchasing premium funzpoints is a simple process. From the casino's lobby, click on the bouncing 'Buy' button at the top right of the toolbar. If you have yet to complete your profile, you will receive a 'Complete your profile' popup, which requires your display name, your first and last name, your residential address, and your date of birth. Note that this information must be entered as it appears on your government-issued ID in order to successfully confirm your identity.
Once your identity has been confirmed, you will be able to pick from a few different package options after clicking on the 'Buy' button – anything from $2.50 to $4.99 to $20. Select the amount of premium funzpoints you would like to purchase, and they should automatically be added to your account balance immediately upon completing payment.
How To Get Free Funzpoints At Funzpoints Casino
Funzpoints Casino does not feature Sweeps Coins. Instead, the casino has its own on-site currency known as 'funzpoints'. There are a number of different ways to win free funzpoints at Funzpoints Casino!
First, players can spin the funzwheel every three hours as standard players to win free points, with the amount varying between spins. You can also send a self-addressed envelope to the casino for free points, though there are a few things that your submission must include in order to quality. First, make sure to mark the top of the page as 'Funzpoints Sweepstakes'. Next, include your name, Funzpoints display name, email address, and address. Note that players will receive 10 tickets, 500 premium funzpoints and 1,000 standard funzpoints per mail-in entry, and players can redeem one mail-in entry every five working days.
How To Redeem Funzpoints For Cash Prizes At Funzpoints
You can redeem premium funzpoints from your on-site wallet to your IRL bank account. The first step to redeeming funzpoints for cash prizes is ensure that your profile is filled out with accurate information, including your name, your address and your date of birth. Once this information has been provided and verified, players can initiate a funzpoints payout by clicking the 'Cash Out' button on the homepage.
Banking Options At Funzpoints Casino
Funzpoints reviews show that the banking options available at this casino are fairly limited. However, this is not a problem for all players because free play is always an option. Users who do decide to play with and for cash can use their bank accounts as well as Mastercard and Visa payments.
Customer Support At Funzpoints Casino
Unlike some other social casinos, Funzpoints Casino features a few different customer support options. Unfortunately, finding that help can be a bit confusing. Instead of featuring a prominent 'Help' button in the casino's lobby, users can reach player support by clicking on the navigation menu, clicking on 'FAQ', and then scrolling down to the bottom of the page. We will make the process a bit easier, however, by offering the relevant support information below!
Players can reach Funzpoints customer support via telephone (1-877-781-1187) or via email ([email protected]).
Summary: Why you should sign up to Funzpoints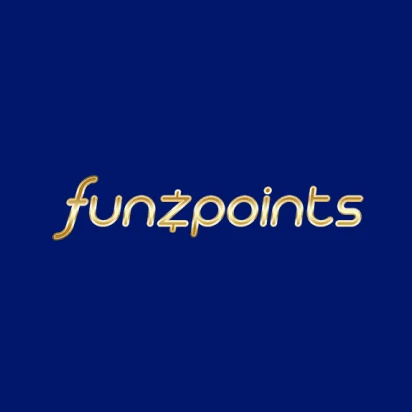 4
Published on 13 Sep, 2023
What do you think after reading our Funzpoints review? We think that there is a lot to love about Funzpoints Casino. We especially appreciate the well-designed and easy-to-use website, which makes navigation simple. The website is optimized for mobile play, so players can take their favorite games with them whether they want to play on their desktops or prefer mobile play. Funzpoints Casino also makes playing for free not only an option but also an easy process, which is something else that we weighed when writing this review.
It's not all good news, however, as Funzpoints Casino also has a few drawbacks. The biggest of these is easily the game selection for free (standard) players, which is abysmal compared to the games that premium players can access. Other casinos with games that are locked behind levels or game modes often have a better selection of free options than Funzpoints Casino.
All in all, Funzpoints is a solid online casino with enough titles to keep most players busy as long as they are willing to pay for the premium experience. If you are interested in anything other than strictly casual play and do not want to pay, however, then you will likely find the standard play experience lacking. The casino is worth a look, in our opinion!
Jonathan Hill

Review Author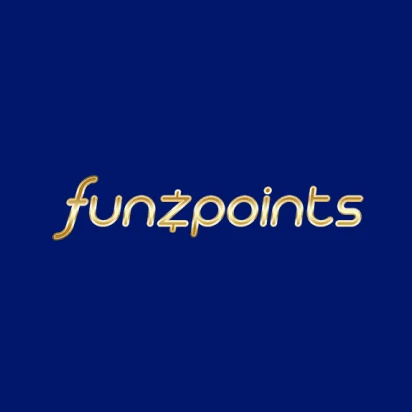 Sign up and get 250 FREE premium Funzpoints!
Play Now
Funzpoints Casino is owned by a Canadian-based software company known as Woopla Gaming. Woopla Gaming is a well-established name in the industry with an excellent portfolio and impeccable customer support. The company's founder has 40 years of experience in the online gaming sphere!
There are a few different ways to get free money on Funzpoints. First, those playing standard mode can spin a bonus wheel every three hours for free funzpoints. Both premium and standard players can also write in to Funzpoints for additional funzpoints.
Funzpoints Casino is owned and run by the popular game developer Woopla Gaming. Players can rest assured that when they play with Funzpoints, they are playing at an online casino with experienced and trustworthy founders behind it.
Yes, Funzpoints is legal in the US! Not all the features will be available in all US states, but players can play for free even if playing for cash is not allowed in their region.
Funzpoints players can use Visa and Mastercard to make purchases on the site. You can also link your bank account to the casino to make Funzpoints payouts as simple as possible.
The amount of time it takes to get winnings from Funzpoints depends on a few different factors. First, your profile must be fully filled out and your identity verified before you can request a Funzpoints payout. The payment method you use can also impact processing time.
Tickets in Funzpoints are awarded with game wins and bonus wheel spins. They are used in jackpot drawings to determine who wins.
Funzpoints does not have live dealer games. The casino does offer a variety of slot games, however, on which players can win various prizes.
Other social casinos similar to Funzpoints Casino include Golden Hearts Games Casino, Rush Casino and Hard Rock Social Casino. These are all excellent choices for those looking for a new social casino experience.
Unlock Casino Offers!
By subscribing you confirm your are over 21 years old and agree to receive casino offers via email. You can unsubscribe at any given time. Please read the Privacy and Cookie Policies for more details.