Best Poker Sweepstakes And Social Casinos
Free Legal US Poker Sweepstakes Sites In 2023
As long as you meet the legal age to play, you can join and even redeem real prizes when you win. This online casino sweepstakes model has many benefits and options, like claiming a deposit bonus and getting free spins and bonus coins. Thanks to the dual currency model, which is very simple to understand.
Sweeps and social casinos work with a virtual currency called Gold Coins. You can get GCs for free any day of the week, or you can buy packages to enhance your casino experience or unlock exclusive sweepstakes casino games. Sweep Coins are the currency that you can redeem for real money. These can not be purchased. You can obtain SCs by playing poker or slots or as part of a bonus package.
Global Poker Social Casino
This is the world's prime social casino, with nearly half a million poker players visiting at any one time. The selection of games is above par compared to other casinos in the same category. Proof of quality is Global Poker's dedication to the gold coin (GC) currency, which lets you play sweepstakes poker games for free.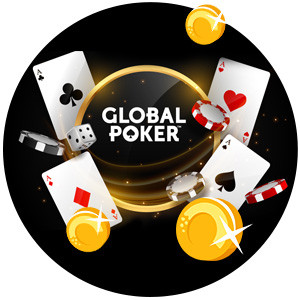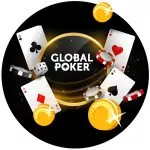 Conversely, players can participate in games with sweep coins redeemed at 1:1 with the US dollar. It's completely free to play, and you can win plenty of prizes through their contests and tournaments. In summary, Global Poker Social Casino is the go-to site for poker players across the US and Canada.

What Free Sweepstakes Poker Games Can I Play?
Regardless of the amount you want to bet or your gameplay style, casinos with the sweepstakes model offer various poker types. You can find the following video poker variants in addition to standard poker:
Texas Hold'em
The darling among poker players is revered for the suspense that every player experiences on the flop and on the river. Texas Hold'em in the social casino industry follows the traditional game mechanics, with players receiving two private cards and five community cards in three rounds.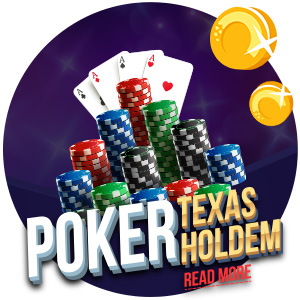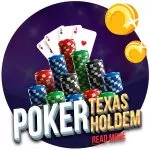 The game's social aspect is crucial, allowing players to chat, send gifts, and join clubs. Social casinos have made the game accessible to players of all skill levels, offering additional features like leaderboards and daily bonuses. Texas Hold'em combines the excitement of poker with the convenience and social aspects of online gaming, making it a cornerstone of the social casino industry.
Omaha
Omaha Poker is a popular game in social casinos, where players receive four private cards and five community cards in three rounds. Players must use two of their private cards and three community cards to form the best possible five-card hand.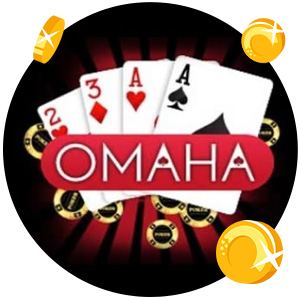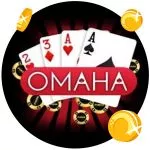 A crucial perk of social gaming is that you get to chat, give and receive gifts, enter clubs, with additional features such as leaderboards and daily bonuses to keep the game engaging. Omaha is accessible to players of all skill levels, with interactive tutorials available. Players can also purchase virtual currency to enhance their experience. In summary, Omaha Poker offers a unique variation of poker in a convenient, social online gaming environment.
Omaha Hi/Lo
Omaha Hi/Lo is a popular variant of Omaha Poker played in social casinos. The game includes both high and low hands, with the pot split between the two. Players use four private and five community cards to form their hands.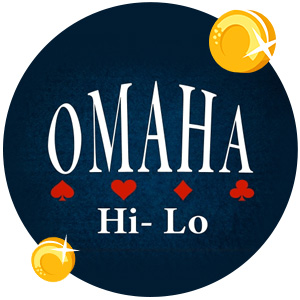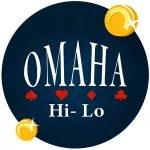 Social Casinos feature chat, social media clubs, and gifting; in most cases, you are likely to show up on leaderboards and win or even get free daily/weekly bonuses. Interactive tutorials are available for players of all skill levels. Players can purchase virtual currency or other in-game items to enhance their experience. In summary, Omaha Hi/Lo offers a unique challenge in a social and convenient online gaming environment.

Crazy Pineapple
Crazy Pineapple is a variant of Texas Hold'em, where players are dealt three private cards instead of two. The game follows the same mechanics as Texas Hold'em, with three rounds of community cards. However, in Crazy Pineapple, players must discard one of their private cards after the flop.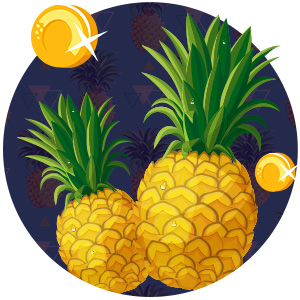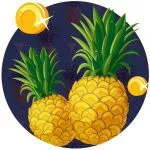 This makes for more strategic gameplay and bigger hands. As mentioned previously, playing crazy pineapple has its perks being able to participate in social media communities, show up on leaderboards and obtaining extra bonuses! Players of all skill levels can enjoy the game, with interactive tutorials available. Virtual currency and in-game items can also be purchased.


Are Social Poker Sites Better Than Traditional Online Poker Sites?
The first and biggest advantage of social poker rooms is that you can have lots of fun while playing for free. We mentioned the gold coin currency above. If you want to play for a chance to win real money, you can switch currencies between Cold and Sweeps by pressing the button at the top.
Games at social poker sites can be as exciting as those at poker competitions at casino resorts:
Players can join no-limit games
Players are allowed to sit out
Sweep coins are redeemable
Free gold coins daily

Low withdrawal limits

Sweep Coins are redeemable for real prizes

Variety of games

Mobile-friendly
Lack of live dealer variants

Limited number sweep poker apps

Can I Download Free Poker Sweepstakes Apps?
Social casinos aren't on the cutting edge in terms of mobile apps. To be fair, neither are online casinos. Although a few sweeps casinos do have mobile apps and you can see which in our corresponding review, your best bet is to simply launch the page from your mobile browser. Playing sweepstakes poker games on your mobile isn't going to take away from the quality of your experience.
The downside is that app software for one casino may not be available on both iOS and Android. The upside is that certain casinos offer GC coin packages if you download and play from the respective app.
Nevertheless, those among our readers who want to explore this method of playing at sweepstakes casinos can look at in-depth information in our sweepstakes mobile apps guide, which covers the following apps:
Global Poker (only social casino focused on poker)

Can I Win Real Prizes Playing Sweepstakes Poker Games?
This is to double down on what we've mentioned in our guide thus far. Yes, winning real prizes is never out of the question when playing at social poker rooms.
The only pre-requirement is that you play with SCs, and these can be obtained from gold coin packages and claiming promotions. If you are over the minimum limit for withdrawals, you can redeem winnings in your bank account.
The majority of US banks can accept payments that are based on sweeps money prizes, and the casino can process your request as long as your account gets verified.
Do I Need To Purchase Coins To Play?
You can start playing at sweepstake casinos right away by creating a personal account for free. Getting your hands on gold coins doesn't require spending money, as you can begin acquiring them by simply logging on and playing slots or casino games.
Most video slots have features that automatically convert your winnings and achievements into gold coins. Another way to access the free currency is to follow the details found in notifications.
The casino may suggest playing a specific game to unlock a GC package, or you can try a new roulette game for the same. One of the beautiful things about sweepstakes casinos is that gold coins can come from different parts of your casino experience, and you can spend them on any game you want.
How Do I Purchase Coins At Sweepstakes Poker Sites?
Although you are not required to purchase currency to play, it certainly comes in handy if you need more GCs to get your poker experience to another level. To add an instant package to your gold coin balance, you can press the "Buy" button or respond to in-game offers.
Operators have an ongoing promotion with rising tiers for gold coins where the same logic applies as with most of the things you can buy at scale: the bigger the purchase, the more gold coins you get to play with.
If you are wondering if you can still obtain gold coins after purchasing a package, the answer is yes. Sweepstakes casinos don't place a limit on the number of free coins you can win. This applies to sweepstakes poker games, where you can amass a "lifetime" supply of currency for your poker enjoyment.

How Do Bonuses Work At Sweepstakes Poker Sites?
As we've concluded from our real-life experience with sweepstakes poker and slot sites, their environment is conclusive to regular promotions. The underlying logic is since gold coins are free, why not create large GC packages? Sites that offer sweepstakes poker do the same by offering purchasable promotions. Basically, these gold coin deposits come supercharged with sweep coins.
So, how do the sweepstakes poker bonuses work? Some bonuses require a code, and some don't. In our case, the bonus code for Global Poker is part of the bonus card on the page. With other bonus cards, you can press "Play" to claim your welcome bonus. You can follow these easy steps:
Press the "Play Now" button for your bonus

Enter the bonus code, if required

Fill out the fields on the sign-up page

Check your email to verify

If you are ready to redeem, complete the "Verify My Account" process
Our poker experts have secured bonuses for as much as 65% off your deposit. Other promotions for sweepstakes poker have included up to thousands of gold coins and up to 30 sweep coins. In conclusion, social poker sites can provide sizable bonuses for first-time depositors and top-up packages for registered players that are just as lucrative.

How Do Promotional Sweepstakes Tournaments Work?
Anyone 18 years or older can participate in gold coin or sweep coin poker tournaments. Sweeps casinos offer a variety of prizes that include redeemable sweep coins. Also, there are guaranteed pots, and trophies. Because of the sweepstakes dual currency model, poker sites have lots of room for promotions that attract thousands of players every hour.
Thanks to the impeccable servers and design, sites like Global Poker and ClubWPT are able to organize daily, weekly, and monthly tournaments. Anyone with a registered account is welcome to find their level and participate. Care to join the big league? You can scope out the rules and try your hand as long as you have enough gold or sweep coins to burn.
How Do I Join a Sweepstakes Poker Tournament?
Some tournaments require that you fulfill certain requirements. One example is the Daily Hundo game at Global Poker. Before joining, you have to play 25 gold coin hands, followed by joining 1 $SC or 5 $SC games on the same day. This unlocks the Daily Hundo room, where the prize is 100x your $Sweep Coin.
To explore this further, navigate to the tournaments page on your favorite sweep poker site. The entry requirements can be quite unusual, like seeing 50 daily flops or betting a certain amount of gold coins. It is all part of the sweepstakes poker games' fun.
What Are The Biggest Sweepstakes Poker Tournaments?
Global Poker is at the top of the list for social poker with real prize tournaments. This website offers ongoing daily events in addition to weekly and specials. The TG Championships have four categories: Grizzly, Eagle, Rattlesnake, and Goat. Each has a guaranteed maximum, both for gold coin and sweep coin players.
These events occur over a specific period during which tens of thousands of potential winners enter the competition. As you can see, this is not to be taken lightly. Even if you are playing with the free currency, any TGP tournament is a proving ground for the shape of your poker persona.
Weekly tournaments include Sunday Scrimmage, Golden Scrimmage, Gold Rush, Bonanza and Daily Hundo. Weeklies can accept small SC buy-ins starting from 0.10 and above. Some events need you to ante up for 200 SC or more.

How Do I Redeem Sweepstake Poker Winnings?
There are a few prerequisites that the player needs to fulfill to be able to exchange poker winnings for cash. First, the legal age to join a sweepstakes poker game for US residents is 18 or older unless otherwise noted by the social casino. Second, you must play with sweep coins to win the currency, which is redeemable according to sweepstakes rules. And third, you must verify your account.
If you are playing at Global Poker, you need to switch from Gold Coins to Sweep Coins so that you can join Premium poker games. You can start the redemption process if you amass sweep coins that clear the required cash-out threshold.
Accounts are verified by filling out the form and submitting scans or photos that prove your identity. Usually, casinos require the following: a driver's license, passport, utility bill, and bank account.
Is Sweepstakes Poker Legal?
Sweepstakes poker is perfectly legal in the US and Canada. Only one US state (Washington) hasn't regulated sweepstakes casinos, and another (Idaho) restricts certain activities but not poker.
Three main elements deem this form of gambling legal according to US state law:
Participants don't need to place a real-money play in order to win. Winning gold coins is part of the entertainment and a "bragging right" with your friends.
Participants can win by participating without having to possess a particular skill or knowledge. Slot and casino games are games of chance.

Participants can enter a sweepstakes game for free by post-mailing a request for gold coins or claiming a promotion.
And to clarify all of the above:
You can play gold coins for a chance to win gold coins, for free.

Sweep coins can be obtained from gold coin packages and free promotions. Playing with sweep coins is considered Premium Play in poker games and can result in winning redeemable sweep coins.

You can mail in your request for gold coins to participate in casino sweepstakes, or you can be on the lookout for in-game achievements and things like making a daily log-in.
Our Personal Take on Sweepstakes Poker Games
If you can't join the world series of poker yet, you can certainly join tournaments like those that can be found at Global Poker and other sweepstakes poker games. Sweepstakes casinos give you the opportunity to have fun, learn different poker games, and even cash out if you are really good or lucky at the game.
Services provided by this casino model are available throughout the country, and we are thrilled that we don't have to look out for shady poker websites anymore. So if you are ready for the sweepstakes poker challenge, claim your welcome offer and start playing.
Sweeps poker is the same as any other poker game, but in this case you can play for free with gold coins or play to win with sweeps coin.
Yes, winning money can be part of the experience. To play for redeemable cash you need to enter Sweeps Coins poker games.
Sites like Global Poker have Free and Premium Play options. The latter lets you participate and play to win sweep coins.
In your player dashboard you need to look for the "Cash Out" or "Redeem" button then complete the request process by specifying your account or rewards card.
Sweepstakes sites with poker games include Chumba Casino, BetRivers, Global Poker and others that you can find in our casino reviews.
Free to play games like these let you have fun or improve your game, but you can also play for a chance to win real money.