Gambino Slots Casino Details
Website
https://www.gambinoslot.com/
Support Type
24/7 Live Chat
Payment Methods
Google Pay, Apple Pay, MasterCard, Visa, American Express
Because it is a social casino rather than a more conventional platform, this Gambino Slots review takes a look at the games available to play and the overall player experience. Here's everything that you should know about Gambino Slots.
Side note: Even though the site is called Gambino Slots (not Gambino Slot), the home page URL is GambinoSlot.com.
Launched in 2015, Gambino Slots is owned by Spiral Interactive Ltd., a well-established company in the industry. As a result, Gambino Slots is a trustworthy option for users interested in social gameplay.
Social interaction while playing for fun

Regular generous bonuses and free G-Coins
Game selection is limited

Customer service is minimal and only available via email
Gambino Slots Casino No Purchase Bonus
Gambino Slots is a free-to-play casino. More specifically, it is a social casino designed to bring players together and connect users with one another via a shared interest: fun casino games! Because it is a social casino rather than a more traditional online casino, players cannot play for cash. Instead, they must gather Gold Coins by playing their favorite slot games and exchange them for on-site bonuses such as G-Coins, XP Blasts and Content Boosters.
The site does not list any ongoing welcome bonuses or promotions at the time of writing. However, from what we've found, the site often offers free spins and coins during contests for regular players.
Other Bonuses At Gambino Slots Casino
While Gambino Slots doesn't offer players a host of promotions like some other casinos, the site does run an exclusive VIP program to give thanks to its most dedicated gamers. Rewards include loyalty points, prize multipliers that can be used on slot machines and Gold Coin packages. The scheme is spread over nine membership levels, with the highest tier being the Gambino Walk of Fame.
Gambino Slots Casino Bonus Codes
As the site does not offer any promotional bonuses, players don't need a bonus code. Instead, just sign up and start spinning!
Gambino Slots Casino Games
Gambino Slots casino offers players multiple free slots to enjoy. Because it does not allow real money play, the platform does not have many games from big-name developers. Instead, it offers a few dozen casino games of varying themes and quality. There is not much revolutionary to note here, but because the casino is designed for social play rather than real money prizes, the games do not detract from its appeal too much.
In other words, Gambino Slots does not have a great catalog, but it does offer plenty of titles to keep players occupied while they chat with friends and work together to win on-site currency, and that's really all it needs to do.
Despite boasting a small catalog, Gambino Casino has some interesting titles of various types to keep players entertained. Some of our favorites include the Luxury Living slot, Enchanted Orbs and Real Estate. Here is some more information about the games and why we think they are good picks!
Luxury Living
Who doesn't want a taste of high life? Luxury Living is a slot that puts players squarely in the midst of high society. From beautiful women to massive diamonds, the game has something for just about anyone. The features are generous as well. Players can win as many as 25 free spins per free spins round, which can be retriggered multiple times on the same turn.
See if you have what it takes to climb through the ranks of society's best and brightest!
Enchanted Orbs
Enchanted Orbs is a slot designed with fantasy fans in mind. The game is all about mixing magic with beautiful graphics and entertaining gameplay for a truly unforgettable experience. Enchanted orbs fly across the reels as players spin in hopes of landing the jackpot maximum win, picking up free spins, re-spins and multipliers along the way.
If you are looking for a simple game with the opportunity for exciting spins and big potential jackpots, Enchanted Orbs might be for you.
Real Estate
When you think about popular board games, what titles come to mind? For many people, Monopoly was a common fixture on game nights. This classic board game has long been a favorite all over the world and has been adapted into different languages and different mediums, from video games to online offerings.
Real Estate is a slot based on Monopoly. Players move around a board that looks strikingly similar to the popular game's layout, including color-coded properties, a bank, a subway station and even little greenhouses to help players bankrupt their friends on their trips around the square. The goal of the game is equally similar. Players must make their way around the board, collecting real estate, extra spins, refunds, lucky cards, and all manner of additional features as they go.
Is Real Estate a good fit for you? If you enjoyed your time playing Monopoly, you might find Real Estate to be a great fit. It is hard to ruin a classic, after all, and the slot keeps things entertaining.
Try Out These Games At Gambino Slots
Purchase Options At Gambino Slots Online Casino
While Gambino Casino does not use real money in its games, it is possible to occasionally purchase boosts using the proprietary coins you earn by playing games. This is not well explained on the website, unfortunately, which means that players will need to do some digging via the mobile app or Facebook to see what current boosts can be purchased using on-site coins.
How To Buy Gold Coins At Gambino Slots
Sometimes casinos offer users the opportunity to purchase currency to use while they play games. This is usually done using real money currency that is exchanged for the digital on-site coins offered by the platform. This money may sometimes be exchangeable for prizes, giving players an incentive to keep playing. While these come in many different forms, one of the most common is the Gold Coin.
Players cannot purchase Gold Coins for real money at Gambino Slots, but instead, they can play games with the coins they collect for free. This works similarly to the description above but without the cash value.
How To Get Free Sweeps Coins At Gambino Slots
Gambino Casino does not feature Sweeps Coins. However, it does offer "G-coins". This is the brand's proprietary coin used throughout the site.
How To Redeem Sweeps Coins For Cash Prizes At Gambino Slots
Players cannot collect or use Sweeps Coins at Gambino Slots. Instead, they can exchange their G-coins for prizes such as boosters, which can be used in-game to boost scores or grant special abilities or turns. This can be most easily done by visiting the platform from the players' Facebook account, which should allow them to create an account and see the perks for which G-coins can be exchanged.
Note that this process is also not explained very well on Gambino Slots' website.
Banking Options At Gambino Slots
Online casinos that use real money offer players easy ways to add funds to their accounts. These include payment methods ranging from credit cards and e-wallets to cryptocurrency and even bank and wire transfers. The most important thing is that the offered payment methods be secure and carry out safe transactions that protect players' personal information.
Gambino Slots offers players the chance to buy coins packages using Paypal or credit or debit cards.
Customer Support At Gambino Slots Casino
There is only one customer support option at Gambino Slots Casino: email. Users can access this method using the contact form on the operator's website.
We are a bit disappointed that there is no live chat nor telephone customer support option.
Summary: Why you should sign up to Gambino Slots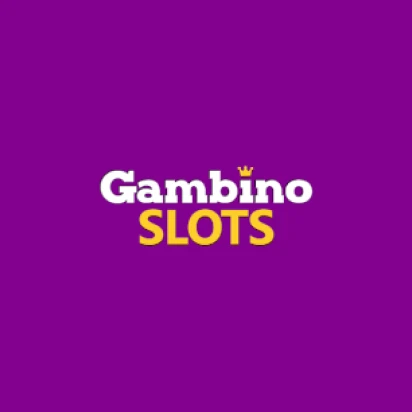 1
Published on 13 Sep, 2023
The purpose of Gambino Slots is to bring players together socially and offer fun gameplay while users chat and socialize. To that end, the casino works well. There are not many games, but there is plenty to keep users engaged and entertained. The registration process is quick and easy – all players have to do is connect their Facebook account to the website.
If you are interested in a casual casino experience, Gambino Slots might be a great option for you!
Jonathan Hill

Review Author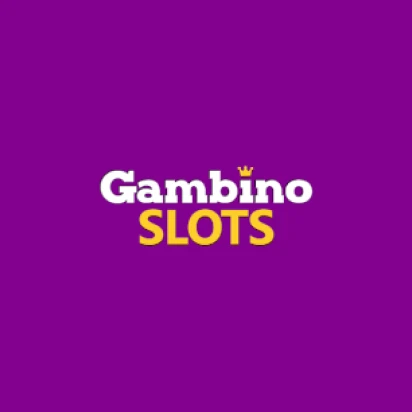 Sign up and get 1,000 FREE Gold Coins!
Inactive
GambinoSlots is owned by Spiral Interactive Ltd, a company based in Belarus and Israel.
Players earn free money at GambinoSlots by playing their favorite casino slots and games and spinning bonus wheels. Note that this money refers to on-site coins, not money with real-world value (such as USD).
Yes, GambinoSlots is legit! The operator is a social casino that allows users to interact while enjoying a casual gaming experience. Players are unlikely to find overly unique or innovative experiences, but they might very well find a slot version of their favorite board game to enjoy such as Real Estate.
GambinoSlots is legal in the United States.
GambinoSlots accepts payments made with Visa, MasterCard and American Express.
Because players play only for on-site (proprietary) money, they receive winnings immediately. In other words, there is no need to wait for money to be processed before sending it to external accounts, as the funds are collected and spent entirely on the website.
No, although players can redeem G-coins for in-game boosts. There is no real-world monetary value attached to these, however, so there is nothing to "payout".
GambinoSlots does not have live dealer games. Players can select from a modest selection of slots with varying themes instead.
GambinoSlots has an optimized mobile app that can be downloaded on Android and iOS devices. You can download these apps from Google Play or the Apple store. There are no purchases necessary when downloading the app – it is free of charge.
Yes, you can get GambinoSlots on Google Play!
Yes, you can play GambinoSlots on Facebook!
GambinoSlots fans might enjoy Slotomania and Zynga.
Unlock Casino Offers!
By subscribing you confirm your are over 21 years old and agree to receive casino offers via email. You can unsubscribe at any given time. Please read the Privacy and Cookie Policies for more details.