Global Poker Details
Website
https://globalpoker.com/
Support Type
24/7 Live Chat
Payment Methods
Visa, MasterCard, Debit Cards, Skrill
Global Poker User Experience
This social online poker room offers a unique dual-coin system based on a promotional sweepstakes model that looks and works like a typical online poker site. This sweepstakes poker variation only differs in the way registered players get started and manage their buy-ins. The rest of the experience resembles traditional gaming in every other way.
VGW GP Limited owns and operates Global Poker (just like Chumba Casino and Luckyland Slots). VGW Games Limited manages all sweepstakes promotions and prizes – these being the sweeps coins games and associated rewards. The company is licensed and regulated by the Malta Gaming Authority. Both VGW GP Limited and VGW Games Limited are subsidiaries of VGW Holdings Limited, a public company incorporated in 2010 in Australia.
Players can access the Global Poker site on their desktop and mobile devices. It's fully functional on both the Android and iOS operating systems. Ring games and tournaments in poker formats are sure to keep players glued to their seats.
Legal with cash prizes in all states in the US except Washington

Free $20 gold coin bundle when signing up

Excellent prize pools with incentives to participate

Good payment method processing and all credit cards work well

Available on desktop and mobile devices

No fees to redeem prizes
Does not support or accept cryptocurrencies

No telephone or live chat support
Global Poker Offers
Once an account is verified, players can purchase more gold coins and gain access to a wider selection of gold coin deals. Account verification is also required to redeem Sweeps Coins winnings and to become eligible for exclusive offers and other promotions.
Simply register as a user and click on the 'Verify My Account' button. Submit your photo identity along with an independent photo of yourself. This can be your driver's license or passport. You also need to provide your address as only players from the United States and Canada can play on the Global Poker platform.
Follow the rest of the prompts and wait for customer services to get in touch with you. It takes approximately 24 hours to verify an account. Lastly, enjoy your SC (Sweeps Coins) on any of the casino's premium poker games.
Global Poker Bonus Code
You can now benefit from using the promo code "PLAYPOKER" and get up to a 65% off!
Global Poker First Purchase Offer
The first purchase of $20 also comes with 200,000 gold coins and 40 Sweeps Coins.
Other Offers At Global Poker Casino
Global Poker offers players a range of offers on top of its regular promotions. Linked to the various tournaments and poker runs, these promotions offer attractive prizes.
Some occur daily or weekly and others, such as the Monsterstack Series, run for limited periods. Players can join these promotions and compete for grand prizes. Tournaments and prizes include:
Monsterstack Series: GC (gold coins) 416,000,000 and SC 1,040,000 in prizes.
Sunday Scrimmage is a weekly poker no-limit Hold'em installment with a guaranteed prize pool of SC 50,000.
The Daily Hundo Tournament is a hyper-turbo version of the game where players can win up to SC 500.
Daily and Weekly Bonanza Tournaments with wins of SC 8,500 every week. Players can enter these promotions with a minimum buy-in of SC 0.11.
Global Poker Casino Games
Global Poker doesn't offer a wide variety of poker variations. However, players can indulge in the evergreen and ever-popular Texas Hold'em, Omaha Poker, and Crazy Pineapple.
To this day, Texas Hold'em is the most popular poker version in land-based and online poker rooms. Players receive two hole cards each and have to combine these with the five community cards to make the best hand.
In Omaha Poker, players are dealt four hole cards each. They may use only two of these with the community cards to assemble possible winning hands.
Crazy Pineapple is similar to Texas Hold'em, except players get three hole cards. A game starts with a minimum of two players sitting to the left of the dealer and features all the normal poker checks, raises, calls, or folds.
Through Global Poker's tournaments, players stand a chance to win multiples of their respective buy-ins. This online casino's tournaments feature both fast-paced and slower, skills-based poker games.
The tables at Global Poker are quite soft, which means players familiar with one another don't tend to aggressively raise the stakes. This is well-suited to less experienced or beginner players but may frustrate old poker hands.
Try Out These Games At Global Poker
Purchase Options At Global Poker Online Casino
Players use gold coins and Sweeps Coins to play the games at Global Poker. These are part of a virtual social two-coin system.
You can use gold coins for Standard Play. New players receive a certain amount of free gold coins, which can be used on any game on the platform. When these run out, you have the option to purchase additional gold coins for further play. Just keep in mind, gold coins cannot be traded or redeemed for anything of value and Standard Play is purely for fun.
Sweeps Coins are free entry tokens for Promotional Play, which means participating in any of the current sweepstakes promotions and tournaments on Global Poker. Players can redeem Sweeps Coins for gift cards and cash prizes. You cannot purchase SC (Sweeps Coins), but can obtain these by:
Registering a Global Poker account.
Logging in daily and receiving Sweeps Coins as login rewards.
Purchasing selected Gold Coin bundles and receiving them as a free bonus. Keep in mind that Gold Coin purchases do not necessarily warrant Sweeps Coins rewards.
Email SC requests to customer support.
How To Buy Gold Coins At Global Poker Casino
You can buy gold coins via Visa, Mastercard or Skrill. Global Poker reserves the right to conduct a source of funds check to confirm that the funds used to purchase gold coins are legitimate and that the bank account connected to them belongs to the purchaser. The social online casino runs these checks to prevent fraudulent financial activities.
How To Get Free Gold Coins At Global Poker
Players receive free gold coins just by registering an account on Global Poker. Upon sign-up, you'll receive 5,000 gold coins for free.
You can also get free Gold Coins by:
Logging in every day and claiming your free daily Cold Coins reward. This reward increases with consecutive logins. If you skip a day, the reward resets and you have to start building up the login process all over again.
Keeping an eye out for Facebook and other social media platform marketing runs.
How To Redeem Sweeps Coins For Cash Prizes At Global Poker Casino
You can redeem your Sweeps Coins for gift cards or cash prizes at Global Poker. Players need at least 50 Sweeps Coins before they qualify for any prize redemptions.
Click on the 'redeem' button to start this process. Follow the step-by-step prompts and select the method for your cash prize redemptions. You can choose between bank transfers, registered cards, or Skrill.
Global Poker will verify your personal and financial details before making any payouts. The entire process can take anything between five to 10 working days.
A gift card for selected stores is the fastest payout method. Players receive their gift cards via their registered email addresses.
Banking Options At Global Poker Casino
Compared to other online casinos, Global Poker offers a limited selection of payment options. This social online casino does, however, process purchase options swiftly, which means you won't have to wait an extended amount of time to start playing. Just keep in mind that your first purchase may take a little longer due to the required verification processes. This is something completely normal.
Global Poker accepts most recognized cards. These include Visa and Mastercard. It also supports the Skrill online wallet, which allows players to perform speedy purchases and redemptions.
This social online casino seeks to continuously improve its services. So, keep an eye on the addition of more payment options. It also invites players to make recommendations regarding the addition of payment options or problems with existing payment options.
Customer Support At Global Poker Casino
Global Poker offers comprehensive customer support in the form of tutorials, email contact, a Zendesk proforma submission, and FAQs (frequently asked questions).
It hosts a poker school where players can learn everything they need to know about gameplay and the different formats of poker hosted on the Global Poker platform. These tutorials include game variations and tournament versions. They're extremely helpful, especially for beginners and novices. Even seasoned players may pick up a tip or two by browsing these tutorials, so they'll be better prepared when they hit the games lobby.
The FAQ section is packed with information regarding general queries about account setups, payment problems, and detailed information on how to get accounts verified. Here, you'll also learn about the differences between Standard Play and Promotional Play and how to redeem your Sweeps Coins.
Should your issues and queries require personal attention, you can contact customer support through the Zendesk submission form. Alternatively, you can email Global Poker at [email protected].
Summary: Why you should sign up to Global Poker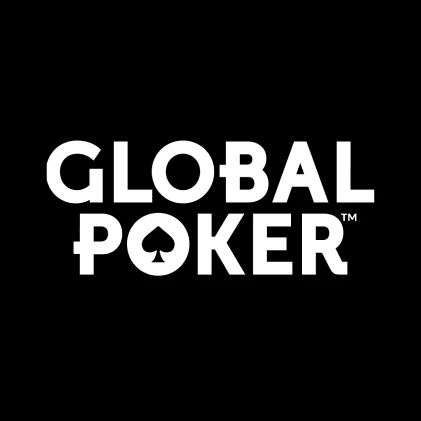 4
Published on 13 Sep, 2023
Global Poker provides avid poker players with a secure and legal platform where they can enjoy the most popular versions of the game. This social online casino's website is clean and easy to navigate. You can enjoy this site's offerings on your desktop and mobile devices, giving you the freedom to play when and where you want.
A definite plus is the wealth of information players can access without having to contact customer support. The tutorials and FAQs empower newbies and experts alike and answer all the essential questions.
Although the game selection and payment options are limited, you can still immerse yourself in fun and entertaining poker tournaments with the added bonus of redeeming Sweeps Coins for attractive prizes.
Global Poker gets a thumbs up from this reviewer. It delivers on its promises and seems to attract more and more players, which keeps the tables lively and packed.
Jonathan Hill

Review Author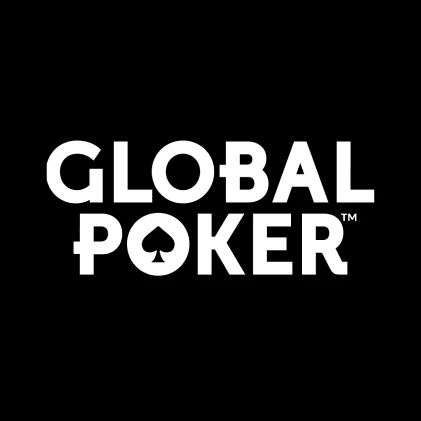 Get 150,000 GC for $10 + 30 FREE SC
Play Now
Global Poker is an online-based poker site. Hosting tournaments focusing on Texas Hold'em, Omaha and more, the site hosts championships, tournaments and weekly bonuses.
By navigating to Global Poker's 'redeem' page, players can redeem their winnings and Sweeps Coins for gift cards or cash prizes. Players need at least 50 Sweeps Coins before they qualify for any prize redemptions.
Yes. Global Poker is available and legal for players in the United States and Canada. However, players from Washington State and Quebec are excluded and won't be able to play on Global Poker.
Yes. This social online casino has been around for more than five years and is licensed and regulated by the Malta Gaming Authority. Its credentials are listed at the bottom of the homepage and players give it favorable reviews. All these act as guarantees that Global Poker's a legit website.
Players can receive free gold coins just by registering an account on Global Poker. Upon sign-up, you'll receive 5,000 gold coins for free.
Gold coins are used as part of the two-coin system on the Global Poker site. Used in standard play, gold coins cannot be redeemed, traded, or transferred for currencies.
Global Poker employs a random card shuffle mechanism. A random number generator (RNG), certified by iTechLabs uses an algorithm to generate random numbers and sequences that are non-repeatable, unpredictable and uniformly distributed.
Players can redeem their winnings for gift cards or cash prizes. However, at least 50 Sweeps Coins are required before any prize redemption.
Global Poker is a poker site that constantly buzzes with life. Players will rarely encounter empty or thinly-spread tables. The wide variety of promotions and tournaments offer rewards, which can be redeemed for either cash or gift cards.
At this point in time, Global Poker does not require any bonus code to redeem its promotions and offers.
Freeroll events at Global Poker can be found on the site's 'Promotion' page whereby a host of games and tournaments are listed as 'freeroll', not requiring entry fees.
Other sites that operate a similar sweepstake model to Global Poker Casino include Chumba Casino, Sweepslots Casino, Gambino Slots and BetRivers.net.
Unlock Casino Offers!
By subscribing you confirm your are over 21 years old and agree to receive casino offers via email. You can unsubscribe at any given time. Please read the Privacy and Cookie Policies for more details.