Pulsz Casino Details
Website
https://www.pulsz.com/
Support Types
24/7, Complaints Section
Game Providers
Booongo Gaming, Pragmatic Play, Evoplay, Booming Games, Relax Gaming
Payment Amounts
Visa, MasterCard, American Express, Paypal, Skrill
With so many popular providers on the market, it can be all too easy to overlook some true gems. Pulsz Casino, for example, is a relatively recent addition to the scene. Because it has yet to attract much attention, many users simply look elsewhere for their online gaming needs. Luckily, we are here to review everything that Pulsz Casino has to offer new and experienced players alike.
Pulsz Casino offers its users a few different slots. The selection is not overly impressive, but there are enough options to keep many players interested for at least a few visits.
All in all, we think that Pulsz Casino has some definite positives for new and experienced players alike. First, we appreciate that the casino is focused more on building communities than it is on collecting money from players.
While the casino is well-designed, it is still somewhat lacking in terms of polish and support. We will take a closer look at the provider's customer support a bit later in this review, but suffice it to say that there is not nearly enough help to go around.
Are you interested in learning more about Pulsz Casino? Our team takes a closer look at everything users can expect to encounter with this provider in our Pulsz Casino review below.
Multiple slots from which to choose

Diverse array of themes

Easy-to-use website
No live casino games

Lack of games from big names in the industry

Lack of customer support options
How To Sign Up For A Pulsz Casino Account
Before players can start enjoying everything Pulsz has to offer, they must first sign up for an account. The good news is that this is a surprisingly simple process. Follow the steps below to get started.
First, click on the registration or login link from Pulsz Casino's homepage.
Players can sign up via three different methods. First, they can connect their Facebook accounts to the Pulsz website. Connecting a Google account is another option. Users who would prefer not to connect either of these social media accounts to the operator can register using an email account and password.
If signing up with Facebook or Google, follow the instructions on the screen and make sure to check your inbox after the registration process is completed!
If signing up with an email address, enter your legal name, email address, and password, then check the box confirming you are 18 years old or more and accept Pulsz Casino's terms of use.
Click "Join Now & Win a Jackpot".
Check your email inbox for a registration confirmation message and follow the instructions inside to complete the sign-up process.
All of the above steps apply when signing up with the desktop site. Additionally, Pulsz has a mobile application that can be used to register an account.
How To Download The Pulsz Casino App
Pulsz offers an Android mobile app in addition to a desktop website. To download the app, visit the Google Play Store and search for "Pulsz: Fun Slots & Casino". The publisher is "Yellow Social Interactive Limited". Click the "Install" button, and once it is done installing, launch the app. Follow the instructions on the screen to register for an account and begin playing your favorite Pulsz games.
Pulsz Casino No Purchase Bonus
Pulsz starts new player accounts off with 5,000 Gold Coins and 2.3 Sweepstakes Coins. All users have to do is register a new account and log in. The funds should be added to the account immediately upon creation, and there is absolutely no purchase necessary.
Other Bonuses At Pulsz Casino
Unlike other casinos, Pulsz Casino does not advertise many promotions until users are registered and logged in. In fact, its website does not even clearly advertise the promotion described above! With just a bit of digging, however, players will be able to find a few different deals available. The site currently lists a "2 Million Gold Coins Giveaway" promotion, for example, which allows players to compete for a share of two million free Gold Coins and 10,000 free Sweepstakes Coins.
Players can claim daily login bonuses, which range in value from 1,500 to 5,000 Gold Coins as well as 0.30 Sweepstakes Coins. Users might also find a few personalized offers available with the purchase of Gold Coins or Sweepstakes Coins. In addition, users can take part in jackpot races and multiple tournaments throughout the week for a chance at big prizes!
Pulsz Purchase Bonuses
You don't have to buy packages at Pulsz, but if you do, you will get your money's worth and more.
Option 1: 16,125 Gold Coins for $9.99, includes 15 Sweepstakes Coins FREE bonus
Option 2: 38,250 Gold Coins for $19.99, includes 30 Sweepstakes Coins FREE bonus
Pulsz Casino Bonus Codes
Pulsz Casino does not list bonus codes on its website. However, users can take part in free coins giveaways and rewards for recruiting friends without the need for Pulsz promo codes. A good way to keep track of Pulsz promotions is to follow them on their social media channels where new promotions, free spins and bonus codes are often announced.
Pulsz Casino Sweepstakes Games
Pulsz Casino offers players access to nearly 300 slots as well as other casino table games such as blackjack and roulette. All of these games can be played using Sweepstakes Coins, which means that they can be played for US dollars without players being required to fund their accounts.
Play These Games At Pulsz Casino
Purchase Options At Pulsz Casino
Players interested in purchasing coins at Pulsz are in luck! It is possible to purchase Gold Coins (which come with Sweepstakes Coins) with USD simply by clicking "Buy" on the casino's homepage. Users can purchase coins using a few different payment methods, including Trustly, Skrill and credit/debit cards.
How To Buy Gold Coins At Pulsz Casino
To buy Gold Coins, players simply need to click the "Buy" option on the casino's homepage. Several different packages are available, varying in price from $1.99 to $99.99. Users must decide which package works for them, then pick the payment method that works for their needs. Once they have paid for the coins, players should see their Gold Coins balance increase automatically.
How To Get Free Gold Coins At Pulsz Casino
Free gold coins are easy to collect at Pulsz. Visit the operator's promotions page for information on active offers. Current options at the time of writing this include playing in tournaments, inviting friends to play with Pulsz and claiming login bonuses every day.
How To Redeem Gold Coins For Cash Prizes At Pulsz Casino
Gold Coins cannot be redeemed for cash prizes at Pulsz. On the other hand, Sweepstakes Coins can be redeemed, and the process is a simple one. First, all Sweepstakes spins must be played at least 1x before they can be paid out and redeemed at a rate of 1 USD per one Sweepstakes Coin. The minimum amount to be paid out is 100 Sweepstakes Coins.
Banking Options At Pulsz Casino
Players can either send their funds to their bank account or Skrill wallet, or they can exchange them for gift cards, which are then sent to their email address on file.
Customer Support At Pulsz Casino
Customer support at Pulsz is less than ideal. The provider does not offer live chat options, although users can submit a request directly from the website. They can also contact Pulsz Casino's telephone-based support. However, speaking with someone is easier said than done. We found it to be difficult to put the provider's customer service options to the test as we did not receive quick responses.
Summary: Why you should sign up to Pulsz Casino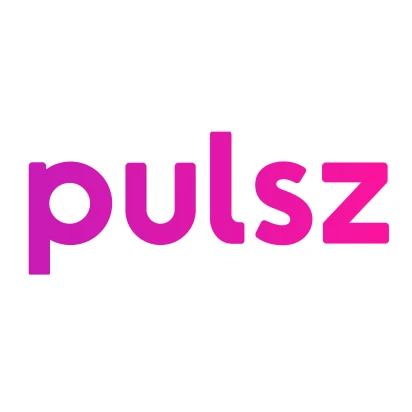 3.9
Published on 13 Sep, 2023
Pulsz Casino is an excellent option for users interested in playing with friends and enjoying a low-stress environment. However, the provider does not offer much in the way of slot machine games. Its catalog of around 300 titles limits the number of options at its players' disposal.
Still, we think that the operator has a fun niche carved out as a social casino, especially among users who prefer to play a slot game or two for free rather than worrying about making big purchases or committing a large portion of their budget to the pastime.
Jonathan Hill

Review Author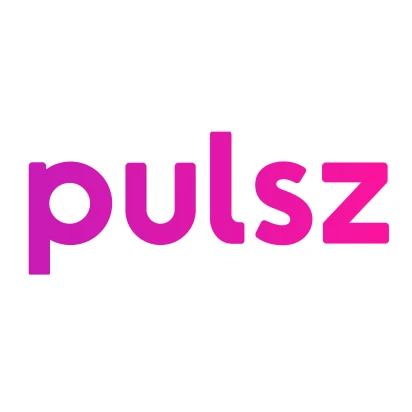 Get up to 367,000 Gold Coins + 32.3 Free Sweepstakes Coins
Play Now
Pulsz is owned by Yellow Social Interactive Ltd.
You can log in to Pulsz by downloading the provider's mobile app from the Google Play Store.
There are currently no promo codes available for Pulsz.
Yes! You can play at Pulsz via the provider's webpage if you don't want to download the app. The website works very well on a mobile browser.
You can join Pulsz by visiting the provider's website and clicking on the registration link.
Pulsz is legit, although we are not convinced that it has too much in the way of client support services. Customers may find themselves having a hard time when it comes to getting in touch with Pulsz.
Prize redemption at Pulsz is usually done within 3 -15 business days, depending on the payment method chosen.
Pulsz accepts all standard credit card providers such as Visa and MasterCard.
Yes, you can play at Pulsz legally no matter which US state you are in.
You can get Pulsz free coins by signing up for an account and then taking part in various free events and tournaments.
Yes, you can log in to Pulsz Casino from Facebook, sparing you the hassle of creating a separate account and allowing you to share updates from Pulsz seamlessly to your Facebook account.
Yes! Pulsz's Instagram account may be missing a blue tick but if you follow @pulszdotcom you can rest assured that it's the real deal. They often announce giveaways and surprise treats on the platform, so it's worth giving them a follow if you're an Insta user.
Unlock Casino Offers!
By subscribing you confirm your are over 21 years old and agree to receive casino offers via email. You can unsubscribe at any given time. Please read the Privacy and Cookie Policies for more details.