Slotomania Casino Details
Website
https://www.slotomania.com/
Payment Methods
Credit Cards, Paypal, iDeal, Sofort, Visa
Slotomania Casino Gallery
Slotomania User Experience
Slotomania is a social casino built around entertainment, gamification, and loyalty. Unlike many sweepstakes casinos, Slotomania doesn't offer a chance to redeem any winnings in real cash. However, it makes up for this by offering an entertaining selection of games and an extensive loyalty program that keeps you coming back for more to level up.
Signing up via Facebook is just a couple of clicks away. See what the day will spin!
Highly-rated mobile apps

Over 150 games

Extensive loyalty and gamification
No way to redeem winnings

All games aren't available at first
How To Sign Up For A Slotomania Slots Account
According to Slotomania, you can sign up at Slotomania by creating an account with your email address or linking your existing Facebook account with the website.
Unfortunately, the email signup seems to be broken. When we tried creating an account at Slotomania, we kept getting the error message "wrong password" repeatedly.
Whether we tried the signup button at the top of the page or created a new account next to login, the issue never went away.
Luckily, the Facebook signup works like a charm. It takes literally three clicks if you're already signed in to your Facebook account. Boom!
After you've linked your FB account, you'll be taken to an animated mini-game to see "what the day will spin!"
How To Download The Slotomania Slots App
Slotomania runs directly on your browser, so installing an app is unnecessary. However, Slotomania does have dedicated Android and iOS apps. Available on Google Play and Apple App Store, these apps have very high ratings and support many devices.
Downloading the Slotomania app is very straightforward. Just click on the install button on the store page and follow the steps.
Slotomania No Purchase Bonus
Slotomania is all about entertainment, and you can enjoy various casino games without spending money.
When you create an account at Slotomania, you get 1,000,000 coins of on-site currency as a signup bonus. In addition, you get another 20,000 coins as a special bonus. When we logged back in the next day, a 100,000 coin gift was waiting for us. Neat!
Listing all the different no-purchase bonuses can get messy and confusing. Suffice it to say during our first 24 hours at Slotomania; we managed to grab a total of 1,520,000 coins worth of on-site currency without making a single purchase. This is a decent amount of fun bucks!
Other Bonuses At Slotomania Free Slots
There are plenty of bonuses and perks at Slotomania. The site is designed to keep you engaged, and there's always some special gift, reward, or bonus waiting around the corner.
The most prominent feature is the Daily Dash. When you play 50K coins, you get a reward. In Super Dash, you need to spin 200 times to grab a boost. As you play, the goals and rewards grow as well.
In addition, you can activate Dash Max for season rewards, Dash Points, and some extra perks. This costs $1.99, though.
Slotomania Purchase Bonuses
At the time of writing, Slotomania offers bonus packages worth $1.99 and $2.99. Both packages are advertised as "100% more", but since these coins are purely for entertainment with no actual monetary value, Slotomania could hand out a bazillion without making a loss.
But what do you get if you purchase these packages at Slotomania?
For $1.99: 900,000 coins, 1HR Power, 200 Club Points, 18 Status Points
For $2.99: 1,380,000 coins, 1HR Power, 300 Club Points, 27 Status Points
In addition, you can buy gems, boosters, or yet another on-site currency called Sloto Bucks.
Slotomania Slots Casino Bonus Codes
You don't need a bonus code to claim Slotomania bonuses.
Slotomania Sweepstakes Games
Slotomania has over 150 slot machines to choose from. Before you can access the full selection, you must walk the road to Slot City: play the games to unlock more slots.
When you sign up, your selection is much more limited. There are only 6 slots you can play:
Crazy Train
Medusa Magic
King of the North
Puss the Cunning
Silver Jr.
Mighty Silver Deluxe
We tried all of these and were a bit let down. The graphics are boring, the animations feel laggy, and no special features exist. Having worked with real-money casinos for several years, we can honestly say these slots leave much to be desired. Why people would play them just for entertainment is beyond comprehension.
The only exception to this disappointment was Puss the Cunning. There are 243 ways to win; unlocking free spins was fairly easy. Winning the minor jackpot and a couple of mega wins didn't hurt, either. This slot should see you through to unlocking the next 6 games:
Grand Sumo
High Life Diamonds
Vegas Cash
Wild Spinbad
Cubs & Joeys
Nutcracker
The quality gets slightly better, with Wild Spinbad being the clear winner. But as more games become available, the minimum play size also grows. This is designed to encourage you to spend more money on the platform.
Check These Slotomania Games
Purchase Options At Slotmania
You can buy different sets of on-site currency. They're usually bundled together, but some deals include just one of the five types:
Coins (to play games)
Gems (to spin the bonus wheel)
Club Points (to advance in the loyalty program)
Status Points (to get in-game benefits and store discounts)
Slotobucks (to buy all other types of currency and packages)
As you can see, Slotomania has devised a system with 5 different on-site currencies. You can earn most of them by playing the games and logging in regularly. However, people who make playing free slots their hobby quickly have to open up their wallets.
When you make purchases, you also earn Stamps on your Stamp Card. When you complete your Stamp Card, you can play a game called Stamp HIT and win a coin prize.
How To Buy Gold Coins At Slotmania
Coins are the currency used to play the actual games at Slotomania. You can buy different-sized bundles of coins. For new players, the packages start at $1.99 for 900,000 coins and $2.99 for 1,380,000 coins. In addition to the coins, you get some extra perks.
How To Get Free Gold Coins At Slotmania
You don't have to risk your own money to get coins to play the games. When you regularly visit the site, you should be swamped with perks, gifts, and bonuses that are enough to keep the reels spinning. When you log in, check the store for rewards and grab those gifts!
How To Redeem Gold Coins For Cash Prizes At Slotmania
This is where Slotomania differs from many other sweepstakes casinos. Unfortunately, you can't redeem any winnings in cash. This casino is a one-way street: cash only goes in; it never comes out.
Banking Options At Slotmania Slots
You can buy coins and other stuff using the following banking methods:
A processing fee of 10¢ is added to the total price of the purchase.
Customer Support At Slotomania
Slotomania offers customer service via a ticket system. Before you create a ticket, you can browse an extensive FAQ section to see if your issue is already explained on the site.
When you contact the support team, you can upload files and submit screenshots to further explain what is wrong. The support team should get back to you in 24 hours.
Summary: Why you should sign up to SlotoMania Casino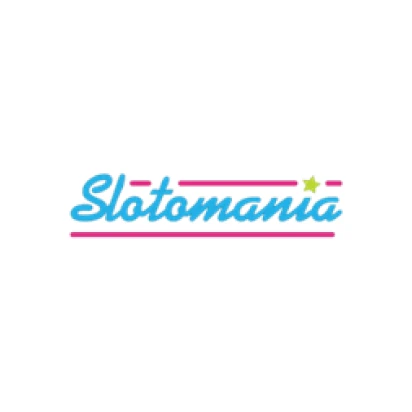 4.4
Published on 13 Sep, 2023
Many use the dual-currency Gold Coin + Sweeps Coin system to bypass the gambling rules and let people redeem their winnings in real prizes.
Slotomania is a bit different. Since you cannot get money out of the casino, the company has to provide entertainment in another way. The result is a cornucopia of on-site currencies, loyalty tracks, and perks that keep you spinning happily away. You can play for free, and that's enough for most people.
However, some folks go overboard in games like Candy Crush and Clash of Clans. These people buy gems, coins, boosters, and other items to progress in the game.
The difference between free slots and Candy Crush is that these free gambling games are not games of skill. Is this an important distinction? For us, it is. Grinding aimlessly away at a random game where you can only win fun bucks doesn't seem all that entertaining. But hey, whatever floats your boat.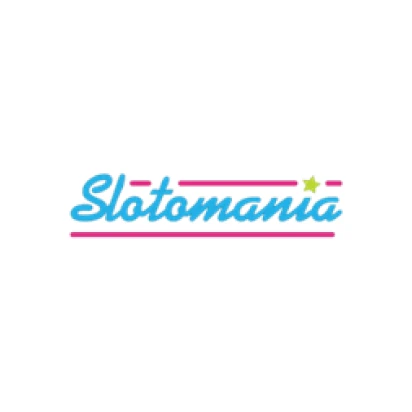 Sign up and get 1,000,000 coins on on-site currency
Play Now
Why not. Slotomania is a decent social casino that has plenty of games and enough loyalty features to keep you entertained. However, there's no way of redeeming any cash off the platform, so every dollar you put there is 100% for entertainment and you won't see it ever again.
Slotomania apps have great ratings on both Google Play and Apple AppStore. The Android version has over 2 million reviews with an average rating of 4.4. The iOS version too has over 400,000 reviews and averages a respectable 4.6 rating.
But this isn't the entire truth. On Trustpilot, Slotomania has a rating of 1.4, based on almost 600 reviews. With 76% of users giving it only 1 star, the firm clearly isn't loved by these players. But are these real reviews? Many of the users badmouthing Slotomania only have that one review. Most of them seem just disgruntled, having lost money on the site. Well duh, it's a casino!
Yes. Slotomania is a legit social casino, where you can play slots for entertainment. You can play for free, or spend money to purchase coin packages. However, you cannot redeem any real money.
The point of Slotomania is entertainment. The games are free to play and you can get enough on-site currency to spin the reels without making a purchase. However, as you progress, more games with higher minimum bets become available. This encourages you to spend money on the platform.
Depends. If you're patient, you can make your signup bonus, daily gifts and other free boosts last a long time, and there's no need to make a purchase.
However, if you run out of coins, you can purchase more from the Slotomania store. The cheapest package starts at $1.99.
In total, Slotomania has over 150 games. However, when you sign up, you only get to play the first 6 games. If you want to unlock more, spin the reels.
The best out of the 6 initial slots is clearly Puss the Cunning. And this takes into account the fact that the writer of this review is a confirmed cat hater.
You can't win cash at Slotomania. Money only goes in, it doesn't come out.
Slotomania's parent company, Playtika, has its HQ in Herzliya, Israel. The firm also has offices around the world, including cities like Tel-Aviv, London, Berlin, Vienna, Helsinki, Montreal, Chicago, Los Angeles, Las Vegas, Santa Monica, Sydney, Buenos Aires, Tokyo, Kyiv, Bucharest, Minsk, Dnipro and Vinnytsia.
Playtika, an Israeli company founded in 2010. It's owned by Caesars Entertainment Corporation and publicly traded on NASDAQ.
Unlock Casino Offers!
By subscribing you confirm your are over 21 years old and agree to receive casino offers via email. You can unsubscribe at any given time. Please read the Privacy and Cookie Policies for more details.