Huuuge Casino Details
Website
https://huuugecasino.com/
Support type
Email, 24/7, Facebook
Payment Methods
Credit Cards, Paypal
Huuuge Casino User Experience
Huuuge Casino is a social casino available on many platforms and devices. You can get the games going by using your existing Facebook, Google, Apple, or Amazon accounts and downloading the relevant apps.
Huuuge Casino is pretty and heavily gamified to keep the reels spinning. There are over 200 games, and you need to play to unlock them all. You can play the games for free and get steady streams of rewards and gifts to keep you engaged.
However, you can use real money to buy more if you run out of coins. Unfortunately, these coins have no monetary value, meaning you can't redeem any winnings as real cash. This is a Huuuge disappointment.
Supports many platforms and devices

Over 200 games

Constant stream of rewards and gifts
No way to redeem winnings

Looks like it's made for kids
How To Sign Up For A Huuuge Casino Account
There are four ways you can sign up and play at Huuuge Casino:
Google Play (app)
App Store (app)
Facebook (web or app)
Amazon (app)
On the Huuuge Casino home page (which is just a navigation hub for these four platforms), you can choose where to access Huuuge. Google, Apple, and Amazon links work fine and take you to the respective app stores with one click. Unfortunately, the Facebook link didn't work, but we got the web app running by searching for it on Facebook.
When you sign up via Facebook, Huuuge Casino wants to access your name, profile image, email address, and friend list. However, you can edit the access rights, so the Casino does not need to see your email or contacts.
After signing up, you must also accept the Terms of Use, Privacy Policy, and End User License Agreement. There's a big green button to accept them without reading anything or ticking any boxes. Smooth, but at the same time, you'll probably be accepting many things you wouldn't normally greenlight. For example, by accepting the T&Cs, you'll give Huuuge Casino "the unconditional, irrevocable right to use and exploit your name, likeness and any other information or material included in any User Content and connection with any User Content or your User Account, without any obligation to you."
How To Download The Huuuge Casino Casino App
You can download the Huuuge Casino app from Google Play, Apple App Store, and Amazon Appstore. You can search for the app on the relevant platform or use the links on the Casino's main page. The Android app has over 10 million downloads and boasts an average rating of 4.3. To download the app, click on the install button and follow the instructions on your screen.
Huuuge Casino No Purchase Bonus
At the start of your journey, you'll be taken through a quick tutorial on how to play at Huuuge Casino. At the end of the tutorial, you'll score a 4 million chip mega win and level up, unlocking another coin reward and a new game.
After playing the tutorial and grabbing every level-up bonus and Betty bonus available, I started the games with a 5,095,000 chip bankroll. This was further boosted by another 10,000,000 chips when I joined the Billionaire League. More on this is below.
Other Bonuses At Huuuge Casino Casino
Huuuge Casino wants to keep you engaged, and there are all kinds of rewards, missions, and lotteries to achieve that. Every 15 minutes, you can grab a Betty Bonus. The initial bonus size is 75,000 chips, but the bonus sum grows as you climb levels.
In addition, there's a lottery where you can win "awesome rewards" like puzzle pieces. The first ticket is free, the rest you'll have to buy with real money. There are also two different tiers of tickets: silver and gold. We scored a 25,000 chip win with our first ticket, enough to spin the cheapest slots five times. Yay!
Huuuge Casino Purchase Bonuses
Huuuge Casino advertises a "Magical Bundle" with 154,240,000 chips, two charm packs, boosters, and some other on-site tokens with a big golden "H" on them. You'll get this package for a modest price of $2.99. According to Huuuge Casino, this "special offer" gives you "300 % more".
In addition, several other packages are on sale, apparently with a heavily reduced price during the first 24 hours of your player journey. However, it's hard to say what is a bonus and what's just the normal thing you'd normally get.
The charm packs look deceptively like the kids' collectible cards you'll find near the cashiers at any grocery store. With cute cartoon characters, it seems like the target audience of Huuuge Casino is a bunch of pre-teen girls. Not a good look for a "social" gambling site.
Huuuge Casino Bonus Codes
You don't need a bonus code at Huuuge Casino.
Huuuge Casino Billionaire League
Huuuge Casino features a social element called the Billionaire League. You can join one of the existing Billionaire Clubs or create one. You get 10,000,000 in chips and access to club events when you join your first club. You can also message other club players and donate to grow the club.
As a social casino, Huuuge Casino lets you invite friends on the platform or send friend requests to other players. The exact features depend on the social media platform you're using.
Huuuge Casino Sweepstakes Games
Huuuge Casino has a total selection of over 200 slots. However, the games must be unlocked by advancing in the loyalty program, i.e., by playing the games. Starting at level 1, you only have ten slots to choose from.
The games aren't great; at least the initial ten left us cold. The special features consist of very simple wilds, scatters, and multipliers. The graphics are also mediocre at best. We tried every game available on levels 1, 2, and 3, and there's nothing to write about.
The levels go up to 381, and you unlock a new slot every couple of levels. However, we have seen that it's not worth the grind.
There are also no table games, such as blackjack, roulette, baccarat, or poker. Just some very basic slots.
Try Out These Games At Huuuge Casino
Purchase Options At Huuuge Casino
You can buy different-sized coins and booster bundles at Huuuge Casino. The purchase options range from $0.99 to $19.99. In addition to chips, you can buy lottery tickets and VIP memberships.
How To Buy Gold Coins At Huuuge Casino
You can use a credit card or PayPal to purchase at Huuuge Casino. The payments are not processed directly by Huuuge Casino but go through your selected platform (Google Play, AppStore, Amazon or Facebook). A 4-cent processing fee is added to the purchase price.
How To Get Free Gold Coins At Huuuge Casino
You get free chips when you:
sign up
go through the tutorial
grab a Betty Bonus (available every 15 minutes)
grab a bonus gift (available every 8 hours)
level up
win at the in-game lottery
join the Billionaire League
How To Redeem Gold Coins For Cash Prizes At Huuuge Casino
You can't redeem any winnings at Huuuge Casino. All coins, items, and tickets are for entertainment only and carry no monetary value. You can purchase stuff with real money, but you're not getting anything.
Banking Options At Huuuge Casino
You can buy chips at Huuuge Casino using credit card or PayPal payment methods. The transactions are processed by the platform, not by the casino, making them quite secure.
Customer Support At Huuuge Casino
There's an extensive FAQ section at Huuuge Casino. If you can't find the answer to your question, you can submit a support ticket and even attach files to better describe your issue. Helpshift powers the support platform.
Summary: Why you should sign up to Huuuge Casino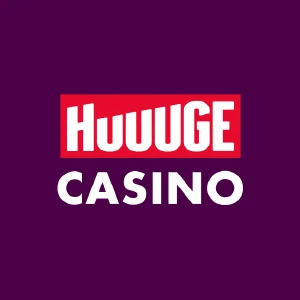 4
Published on 13 Sep, 2023
The visual appearance, especially in the store section, makes it feel like the real casino targets children. The characters used for promoting the site and the packages look like kids' book illustrations. The card packs found at the Huuuge Casino store eerily resemble the card trading games aimed at kids. This is not cool.
There is no age verification at any stage. The only place that mentions that you need to have "reached the age of majority where you live" is the Terms of Use document, which you can accept without reading, together with the Privacy Policy and EULA.
It's not gambling. In good gambling, you can win something. At Huuuge Casino, it's all about entertainment. Sure, you can spend real money on purchasing coins and other items, but there's no way to redeem any winnings.
Frankly, sites like Huuuge Casino feel a bit dishonest and unfair. At a real-money online casino or even a sweepstakes casino, you can win something in return for the real money you put on the site. Here, you can kiss your money goodbye the second you purchase.
One could argue it's the price of entertainment. However, with the quality of games being this mediocre, we can't consider ourselves properly entertained.
If you want to play better quality slots and other casino games but live in a state that doesn't allow real money gambling, we strongly suggest checking out Stake.us Casino. It's a high-quality casino that's widely available in the US. Moreover, they do proper age verification and let you redeem possible winnings in crypto. Finally, the site looks like it's made for adults, not for kids that should be playing with Barbies instead of slots.
Jonathan Hill

Review Author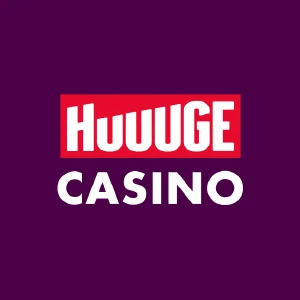 Sign in and get up to 4 million chips of house currency!
Play Now
No. You can spend real money to purchase on-site coins, but there's no way to get your money out.
Huuuge Games Ltd. The company is built on a Finnish firm called Gamelion, which became Huuuge back in 2014. Today, Huuuge Games has offices in 10 cities around the world and over 3 million active monthly players from almost 200 countries.
Nothing. Everything on the Huuuge Casino platform is purely for entertainment, and nothing has a real monetary value.
By grinding the jackpot games relentlessly. They are games of chance, so there's no way to make you more likely to win a jackpot.
If you can't find an answer to your question in the FAQ section, you can submit a customer support ticket.
Unlock Casino Offers!
By subscribing you confirm your are over 21 years old and agree to receive casino offers via email. You can unsubscribe at any given time. Please read the Privacy and Cookie Policies for more details.