NEED TO KNOW
Golden Goddess Slot Details
Game Studio
IGT (Wagerworks)
Attractive and captivating graphics

Sound effects and background suit the ambience of the game

Engaging bonus features
Relatively low RTP

Comparatively small payouts

Basic layout
GAME VISUALS
Golden Goddess Slot Gallery
ALL ABOUT THE GAME
Golden Goddess Slot Review
IGT is one of the biggest names in developing quality online sweepstakes slots. This company specializes in designing and providing gaming technology products, including point-of-sale lottery fund reconciliation machines, gaming software, and services across the globe.
Formerly known as GTECH SPA, this enterprise underwent a name change to International Game Technology in April 2015. IGT was founded in 2014 and is headquartered in London. This developer has ample industry experience, which is evident in the online casino installments it produces – and it certainly does not disappoint with Golden Goddess.
Golden Goddess captures the imagination of slot fans and delivers a ton of fantasy-filled excitement. This review looks closely at what makes this game tick and why it is so popular with slot fans. There's a lot of information to cover here, so let's get started on our golden slot games adventure!
Golden Goddess Slot Machine Features
Soft, warm yellow hues and pastels encapsulate the ancient golden goddess slots theme. It is easy on the eye without being monotonous or boring. The imagery is set against the background of Aphrodite's temple just as the sun peeks over the mountaintops.
This effectively creates a Mount Olympian vibe and invites players to take an actual or virtual seat. The graphics, sound effects, and animations combine to draw players in for an enjoyable slot session.
The return to player percentage (RTP) sits at an acceptable 94.75% for this low volatility slot. This type of volatility level means players can expect to get roughly 94% back and that the game will pay out more frequently than its high-volatility counterparts. Remember that these more regular payouts may be nominal initially, and you may have to play for some time before hitting a juicy bonus round.
IGT is not a newcomer to the online gambling arena. This developer has a solid reputation for designing and developing quality online casino slots with captivating themes, animations, and bonus features.
Golden Goddess is no exception and guarantees a host of thrills. It has five reels and 40 pay lines, making the base gameplay exciting. The array of bonus features doubles the excitement.
Firstly, there is the Golden Goddess logo icon. It is wild and substitutes for all other symbols except the Red Rose, which only appears on reels two, three, and four to trigger the free spins bonus round.
The super stacks feature contributes greatly to making Golden Goddess one of the best Vegas casino slot machines. This happens when any reel or reels stack with a symbol from the pay table to create huge winning combinations. The exception, of course, would be the Red Rose symbol. Players can achieve wins of 50x their stakes when higher-paying symbols, such as Aphrodite or the Dove, are stacked.
The Rose symbols truly bring this game to life and highlight its interactive element. Players can tap or click on a rose when landing three matching Rose symbols to reveal a Dove, Pegasus, Hephaestus, or Aphrodite herself. The symbol picked will become the super stacks symbol throughout the free spins round. Players need patience to enter this lucrative free spins round, as the Rose symbol can be elusive.
Golden Goddess Slot Machine Gameplay And Symbols
Achieving a winning payout on Golden Goddess is as easy as landing three or more matching symbols on any pay line across the reels. Players can also receive winning payouts by landing two top-paying symbols in a winning sequence.
Keep in mind this is a low-volatility slot machine, which means smaller but more frequent payouts. This extends playing sessions, and patience is required to land the higher-paying bonus rounds.
The low-paying symbols are the 10s, jacks, queens, kings, and aces. They pay out 10x, 12x, 13x, 14x, and 15x a player's stake.
The higher-paying symbols are the following:
Dove, which pays out 20x a stake
Pegasus, which pays out 30x a stake
Hephaestus, which pays out 40x a stake
Aphrodite, which pays out 50x a stake
The Golden Goddess Logo is the highest paying symbol and rewards players with 1,000x their stake when it lands on and covers all reels. Remember, this is also the wild symbol in the game and substitutes for all the other symbols except the Rose symbol.
Landing three or more Rose symbols triggers the free spins bonus round, where players can select a rose and the corresponding super stacks symbol. The bonus round alone makes this game worth its while.
Golden Goddess Slot Machine Strategy
Players must first keep the game's low volatility and RTP in mind. Although they may receive frequent payouts, these may be small and frustrating, to begin with.
To temper a patient approach and ensure bigger winnings when the bonus round comes into play, Golden Goddess players may start with smaller coin values per spin for the first round of spins and gradually increase their stakes after approximately 100 spins.
When using this strategy, players can hit a bonus round with a higher stake if they are lucky. Alternatively, they can set a certain limit for a certain number of spins and see if bonus features appear during those spins.
Another strategy is to sit back and enjoy the game. By hitting the autoplay button, players can allow the game to take its course with a preset coin stake in place.
Golden Goddess accepts a minimum stake of 0.40 and a maximum stake of 200 coins.
Golden Goddess Slot Bonuses
As mentioned, players can look forward to several bonus features on the Golden Goddess slot machine. Its super stack feature makes it one of the best online casino games out there, which can appear in the base and bonus games. Here, a certain symbol fills one or more reels. Players stand a chance of attaining some attractive rewards if the higher-paying symbols are stacked.
There is also a wild symbol in the Golden Goddess symbol. This symbol substitutes for all others except the elusive Red Rose symbol. It is also the highest paying symbol when stacked and appearing in sequence across the reels and delivers a reward of 1,000x for the stake placed.
The Red Roses only appear on the middle reels, namely two, three, and four. Landing three of these takes players to the free spins bonus round and a choice of a super stacked symbol. They select a rose, revealing the symbols to be stacked during the allotted free spins.
All these bonuses make Golden Goddess a great slot machine to play. Besides keeping players occupied with regular payouts in the base game, it also promises loads of action during the free spins and super-stacked bonus round.
Tips for Playing Golden Goddess Slot
As explained, insert or set your desired coin or stake amount and hit the 'spin' button.
Players can choose their stakes by moving the arrows to the right or the left for more or fewer coins. Remember, stakes can go up to a total of 200 for the high-rollers and risk-takers. Between the minimum stake of 0.40 and 200, many options suit any pocket.
Secondly, get to know the game before going wild with high stakes. Discover the pace and how often the game pays out. Look at how many spins elapse before a bonus comes up. Taking the time and familiarizing oneself with the ins and outs will increase gaming pleasure.
Lastly, always look for the Golden Goddess Logo and Red Rose symbols. These are the ones that deliver and bring out the interactive element in the game.
YOU MIGHT ALSO LIKE
Games Similar To Golden Goddess Slot
Golden Goddess Sweepstakes Slot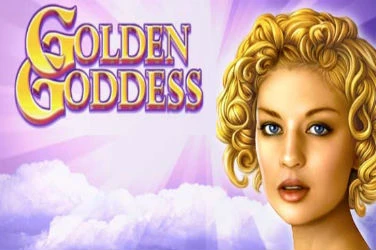 4.15
Published on 30 Nov, 2023
Playing the demo version of any online slot game gives players a good idea of what to expect. The free play of Golden Goddess allows players to test drive the slot machine and see how they feel about the non-gaming aspects, such as the graphics, animations, music, and sound effects.
It also allows them to dive into gaming and play around with stake sizes. During the demo or free version of the game, players will find out how long (or how many spins) it takes on average to hit a bonus round. They can also discover the meaning and value of all the game symbols and strategize how to adapt and change their game approach.
When playing Golden Goddess for free, the player is allocated an allotted amount of coins. Remember that this is a virtual currency and cannot in any way be exchanged for a cash prize or other awards.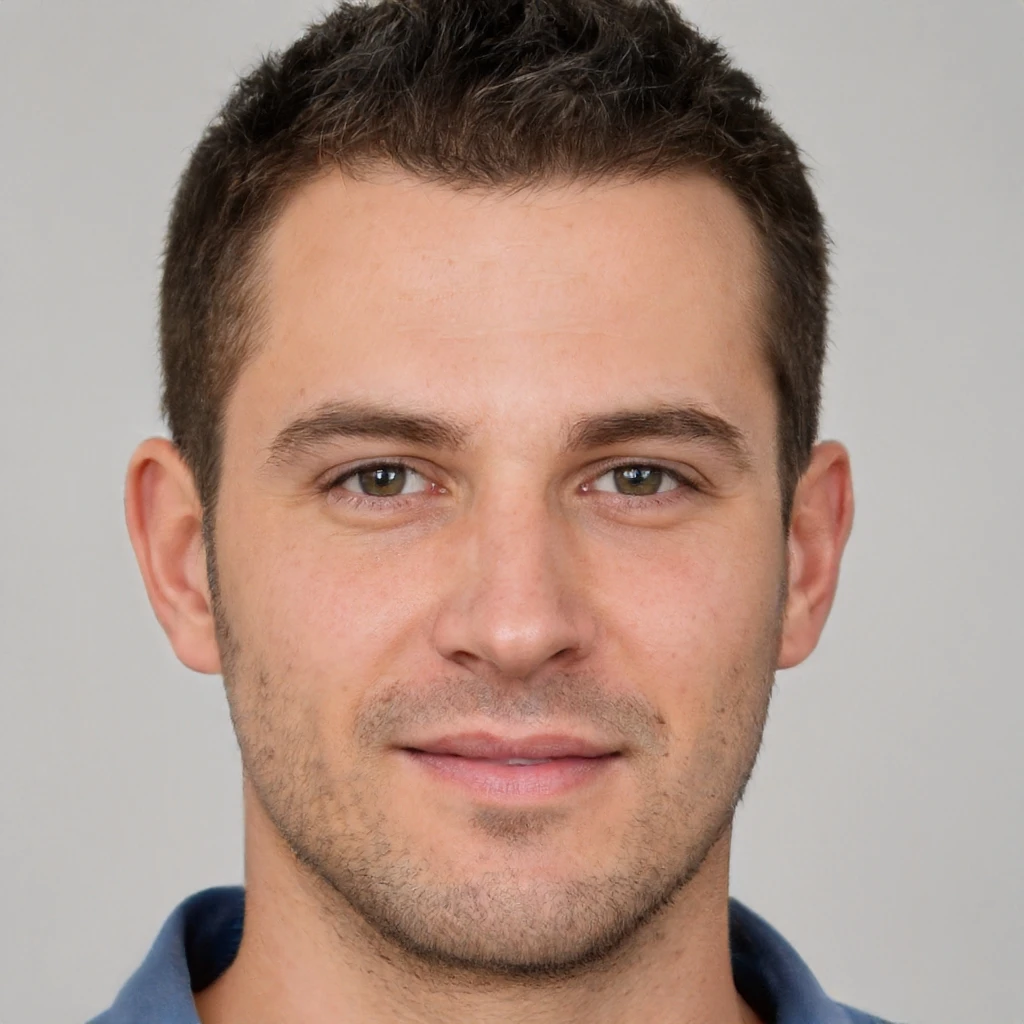 Jonathan Hill

Review Author
Yes. Most online casinos offer a demo version of the slots game and you can try it out for free.
This depends on your online casino. Some online casinos give you the option to play demo versions without a download, while others request downloads. It also depends on whether or not you are playing on a mobile or desktop device.
Yes. You need to register an account with a licensed and legal online casino site in your state to play Golden Goddess for real money.
Beating any slot machine is a question of luck, as with any other form of gambling. You can develop strategies around your stakes and the amounts you put in before hitting bonus rounds. This is a low-volatility slot with an RTP of roughly 94%.
Yes – the ancient world theme is certainly a popular one in the world of online slots. If you're looking for something similar, we recommend you take a look at Cleopatra or Spartacus.
The game currently does not have a dedicated app. When you access a specific online casino, you will find an app for the casino itself through which you can access the Golden Goddess slot machine.