DoubleDown Casino Details
Website
https://www.doubledowncasino.com/
Double Down Casino Gallery
DoubleDown Casino User Experience
DoubleDown Casino is a social casino available on desktop, iOS and Android. You can play the Vegas-style slots, table games, and video poker machines for free, or buy chips using real money.
The casino offers a wide selection of games, missions, and rewards to keep you engaged.
Unfortunately, the games aren't especially unique or fresh. Many feel like a blast from the past. In addition, they drain your free promo funds fairly quickly, encouraging you to buy more coins with real dollars.
Speaking of dollars, this is a one-way street: being a social casino, DoubleDown casino doesn't let you redeem any winnings in real money. So every purchase you make is just for entertainment, you're not getting anything else out of there.
Plenty of games

Missions and rewards

Android & iOS apps
No way to redeem winnings

Most games feel old
How To Sign Up For A DoubleDown Casino Account
You can sign up at DoubleDown Casino using either your email address or linking your Google or Facebook account.
Unfortunately, the email signup seems to be broken. However, Facebook signup works like a charm and only takes 4 clicks to complete. As we easily got in using the Facebook account, we didn't try signing up via Google.
How To Download The Double Down Casino App
DoubleDown online casino app is available for both Android and iOS devices. You can download the app directly on Google Play or the Apple AppStore. Both versions have high ratings with an over 4-star average, based on more than 500,000 reviews.
To install the app, simply click on the install button on the store page and follow the instructions. The download size is only 40 MB on Android and 116 MB on iOS, meaning it should be able to download the app fairly quickly, depending on your connection.
Double Down Casino No Purchase Bonus
When you sign up, you get 1,000,000 free chips to play the games at DoubleDown Casino. The casino lets you choose one of three tutorial slots to earn an extra reward or go straight to the casino lobby. The game is programmed to give you a very positive taste of what's to come: after a couple of spins, I was up over 500,000 chips.
In addition, I got a 100K chip reward for going through the tutorial, plus 135K chips from the daily bonus wheel.
All in all, I got to start the games with a hefty budget of 1,738,000 chips. Neat!
Other Bonuses At Double Down Casino
There are plenty of missions and related rewards at DoubleDown Casino. Although less gamified than its competitor Slotomania, DoubleDown is also heavily focused on getting you to spin the reels time after time and chasing those rewards.
DoubleDown Casino Loyalty Program
DoubleDown Casino features a loyalty program called Diamond Club. There are 11 tiers in the program, ranging from White Diamond all the way to Royal Diamond.
The higher your loyalty tier, the more perks you get: bigger prizes in the Daily Wheel spins, more daily gifts, VIP vouchers, recurring gifts, and special vouchers. You can also amp up these benefits with a booster: boosters are handed out as extras when you buy chip packages.
Unfortunately, the only way to climb the loyalty tiers is to purchase chips. You get loyalty points for each chip package and use them to advance in the program. This makes the Diamond Club loyalty scheme a bit uninviting: are you willing to spend hundreds of bucks worth of real money to climb the rungs of a loyalty ladder in a game of pure luck?
Double Down Casino Purchase Bonuses
There are several different-sized chip packages to purchase at DoubleDown Casino, and distinguishing the packages from actual bonuses isn't very straightforward. The packages start at $2.99 for 300,000 chips and 3 Loyalty Points, but the more you're willing to buy the more chips you get for a dollar.
However, keep in mind that what you're buying isn't real money or tokens you could ever exchange into real cash. Money only flows one way: from you to the casino.
Double Down Casino Bonus Codes
You don't need a bonus code to enjoy DoubleDown Casino's bonuses and promotions.
Double Down Casino Sweepstakes Games
DoubleDown Casino features a respectable selection of games, considering this isn't a real-money gambling site. With a total number of 150 slots, table games and video poker machines, DoubleDown Casino doesn't run out of games to play any time soon.
What's more, all games are available the second you sign up. So there's no need to grind a limited number of mediocre slots to unlock another batch of the same.
You can also access the High Limit room at DoubleDown Casino. To get in, you'll either need to purchase a chip package that includes a booster, or play slots for 3 days in a row.
Games are created by IGT, the parent company of DoubleDown Casino. It's also a game studio that makes games for many real-money casinos. However, many of the slots feel quite retro and not on par with the latest products the competitors are publishing today.
Table Games
In the table games section, you can enjoy the casino staples Blackjack and Roulette. Table limits range from 5,000 to 100,000,000 chips per hand, meaning you can lose your entire balance in seconds. The controls are fairly intuitive, although we had trouble getting the roulette wheel spinning because we hadn't bet enough to meet the minimum bet.
Slots
There are over a hundred slots at DoubleDown Casino. We tried Wild Honey Frenzy, Eagle Wilds, Treasure of the Jaguar and Vampire Rose to get an idea of the casino slots DoubleDown Casino has to offer.
Frankly, the quality was what we expected: standard themes with very limited special features. In some games, the graphics bring to mind the slots Microgaming was making back in 2006.
In our limited sample, the special features only included free spins, wilds and multipliers. Many games also feature a progressive jackpot, and some have several different size jackpots.
Video Poker
With 14 different video poker machines, DoubleDown Casino offers a handsome selection for all the poker fans out there. Video poker is an old-school game and the machines are supposed to be retro, so this fits the bill perfectly. Ultimate X Poker was especially to our liking, with the possibility to choose from 9 different poker variants and play up to 10 hands simultaneously. However, the payouts are a disappointment, and these machines drain down your balance in a flash.
Try Out These Games At Double Down Casino
Purchase Options at DoubleDown Casino
The chip packages at DoubleDown Casino range from 30,000 chips for $2.99 to 500,000,000 chips for $499.99. On top of the chips, you also get varying amounts of Loyalty Points and boosters. Taking into account the fact that most games have a minimum bet of 10,000 chips per spin, your few dollar purchases aren't going to last you long.
How To Buy Gold Coins At Double Down Casino
You can buy chips at DoubleDown Casino using your credit card or PayPal.
Credit card payments aren't processed directly by the casino. Instead, they're routed via the social media platform or operating system-specific payment method you're using: Facebook, iTunes/Apple App Store, Google Play, the Samsung Galaxy App Store, the Amazon Appstore, PayPal, or Xsolla.
How To Get Free Gold Coins At Double Down Casino
You can get free chips when you sign up, log in daily, spin the wheel or take part in Double Down Casino's social media promotions. Check the promotions page and rewards page at the casino for more details, as the exact perks vary.
How To Redeem Gold Coins For Cash Prizes At Double Down Casino
Unfortunately, you can't redeem any of your winnings at DoubleDown Casino. Whereas many of its competitors use a sweepstakes model with two different promotional currencies to bypass gambling laws, DoubleDown Casino is all about entertainment. So, whatever you win at the casino is there just for fun. You can't redeem any winnings in real money.
Customer Support At DoubleDown Casino
DoubleDown Casino has an extensive FAQ section to tackle the usual worries players may have. If you can't find an answer there, you can submit a ticket via ZenDesk and expect the customer service team to get back to you within 24 hours. However, in the mobile app reviews on Google Play, many players complained about the support team being unresponsive.
Summary: Why you should sign up to Double Down Casino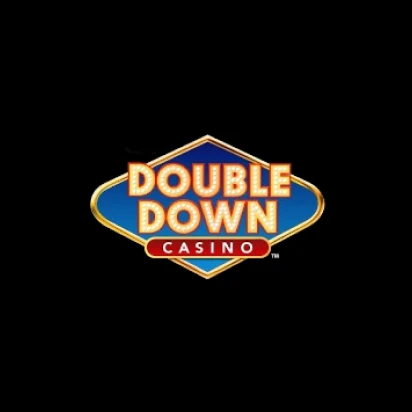 3.8
Published on 13 Sep, 2023
In our view, this should set the bar fairly high in terms of entertainment and loyalty features. And to be sure, there are 150 games, plenty of missions and perks to keep you engaged, plus something extra for players that are willing to pay real money for their entertainment.
Does this mean DoubleDown Casino does a good enough job of entertaining us to make us consider purchasing chips for real money? Not really. Having played at literally hundreds of real-money casinos, we know what's out there. In comparison, DoubleDown Casino looks dated, and the site is designed to take your money without giving anything in return. Although you initially get a nice stack of chips to try the games, you burn through it fast. And those reloads cost real money.
Maybe we're being too harsh in comparing DoubleDown's games to those at real casinos, not just the sweepstakes sites. However, if a casino offers no way to redeem any winnings, the quality of the games and loyalty features should be high enough to compensate for this significant shortcoming. As it is now, we just don't see the appeal.
Jonathan Hill

Review Author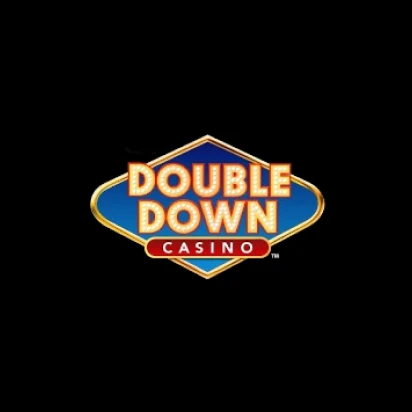 Sign up and get 1,000,000 free chips of on-site currency!
Play Now
No. DoubleDown is a social casino, where you play just for fun. However, you can pay real money to purchase in-game chips.
Yes. You get a million chips when you sign up, plus some extra chips when you complete daily missions and spin the bonus wheel. However, if you run out of chips, you can buy more with real money.
No. DoubleDown Casino is for entertainment only, and you cannot redeem any of your possible winnings.
You get free coins when you sign up, complete daily missions and spin the bonus wheel.
A company called DoubleDown Interactive LLC. The company was founded in 2010 and launched its Facebook casino the same year. In 2012, it was acquired by IGT. DoubleDown advertises itself as the first social casino in the world, and also runs a few other casino sites.
Unlock Casino Offers!
By subscribing you confirm your are over 21 years old and agree to receive casino offers via email. You can unsubscribe at any given time. Please read the Privacy and Cookie Policies for more details.