Rush Games Details
Website
https://www.rushgames.com/
Support Types
Email, FAQ section
Game Providers
Konami Gaming, Pragmatic Play, NetEnt, Evolution Gaming, Red Tiger Gaming
Payment Methods
Visa, MasterCard, American Express
Rush Games features a fairly standard online casino layout. There is nothing notably 'wrong' with the design, and players accustomed to online casinos will likely find it quite easy to follow. Attempting to scroll to the bottom of the page from the lobby's main page can be a bit frustrating due to the never-ending loading of new slots as you scroll. However, the toolbar on the left side of the screen (accessible by clicking the three-lined symbol) offers easy access to important links.
Sometimes online games sites can make navigation difficult, especially when it comes to finding help. Luckily, Rush Games Casino makes it easy by including these links in the left-hand toolbar.
We also appreciate Rush Games' bright aesthetic. Sometimes online operators opt for dark color schemes, which can be difficult to read, especially if there are stylized fonts. Rush Games keeps things straightforward and easily readable.
Note that Rush Games does not offer a dedicated mobile app. However, the website itself is optimized for mobile use. The experience might not be quite as smooth as it would be with an Apple or Android app, but the process is still speedy and very playable.
Rush Games has slots from more than a dozen of the most popular developers on the market. These include titles from Rush Games, Red Tiger Gaming, Inspired Games and Habanero, along with many other trusted names in the industry. Unlike some play-for-fun casino sites, where sometimes the casino games almost seem to be an afterthought with only a few known names, there's no way anyone will have any trouble finding quality games to play at Rush Games Casino.
Are you interested in learning more about Rush Games Casino? Our review covers the most important points you need to know before you register, including pros and cons, payment information, and even privacy details.
Games from popular software developers such as Red Tiger Gaming and NetEnt

Easy-to-use layout, even when playing on a mobile device

Enjoyable promotions with plenty of free VC$ opportunities
No dedicated mobile app

Limited customer support
What Makes Rush Games A Secure Social Casino?
Rush Games Casino works with trusted names in the industry. Not only does the casino feature games from well-known providers with good reputations, such as NetEnt, Red Tiger Gaming and several others, but it also works with popular payment processors such as PayPal and Trustly. This means that players can count on their gameplay experience to be a fair one thanks to the trustworthy game developers in question as well as safe financial transactions.
The casino is a well-established name in the industry and there is no reason to believe it to be anything other than secure.
How To Sign Up For A Rush Games Casino Account
To sign up for a Rush Games account, the first step is to visit the provider's website.
Then, click the yellow 'Join Now' button at the top right of the screen and enter the requested information.
Click 'Continue', and then enter additional identity-verifying information, including your legal name, legal residence, date of birth and security questions.
Click 'Complete'.
Once you have submitted your information, you should be automatically logged into your new Rush Games account.
Check your email inbox for a confirmation email to ensure that you entered the right email address during registration.
The Rush Games Casino Login Process
Logging into Rush Games is just as simple as registering!
First, visit Rush Games' website.
Click the 'Log in' button at the top right of the screen and enter your credentials.
If you forget your password, you can always request a new one.
Once you have entered the requested information, submit the details and you should be logged in!
Rush Games Casino Bonuses
One of the most important factors that players tend to weigh when sorting through online gaming providers is available bonuses. Rush Games Casino understands that valuable bonuses are critical to the online player experience and has created a number of different promotions to keep players interested.
Free Live Bingo
The first bonus to discuss is a daily free bingo bonus. Players can win up to 250 virtual coins playing bingo from 7pm to 10pm ET. Make sure you're aware of these times because you have to log in and play slots before the bingo match begins in order to receive the invitation!
Super Bingo Sunday
Players can also play live bingo from 9am to 11pm ET on Sundays.
Lucky Day Bonus
Players wagering at least 500 virtual coins in one day have a chance to win a lucky Jackpot Scratcher. The chance to collect the scratcher increases along with the VIP level, and the jackpot on the scratch card is 15,000 virtual coins!
Daily Free Credits
Users can claim free credits every two hours!
Rush Games Promo Codes
Upon logging into Rush Games Casino, players might receive a popup listing current deals and promotions. At the time of writing, there are two promo codes to use. The first, 'NEWGAME', offers players free credits. The second, 'SUN', is entered in the virtual credits store to earn 50% more credits when making a purchase.
Players should visit Rush Games' website for updated information on available promo codes and check the terms of the bonuses before claiming.
Rush Games Rewards And Loyalty Program
In addition to the promotions discussed above, Rush Games players also have access to a VIP program. As players ascend the VIP tiers, their bonuses increase. 'Sheriff' tier VIP players, for example, receive 40 virtual credits every two hours, have a chance to win 30,000 virtual credits spinning the daily wheel, and have a 70% chance to win the lucky day bonus described above!
Note that VIP levels are manually added and might take some time to catch up with their current progress.
Try Out These Games At Rush Games Casino
Rush Games Casino Purchase Options
Because it is a for-fun social casino, Rush Games Casino does not require people to use real money to play, and it does not offer real money payouts. With that said, users can add cash to their accounts if they would like – this part is totally optional. To make these payments, Rush Games Casino offers a few different payment options. Players can use a company such as Trustly, or PayPal, or they can add a credit or debit card to their account.
How To Top Up Your Rush Games Balance
Topping up your Rush Games Casino balance is simple.
Click on 'VC$ Store', located at the top of the page next to your avatar, once you are logged in.
Select how many virtual coins (VC$) you want to purchase and click 'Buy'.
You will be prompted to pick the payment method of your choice and check out.
The funds should be added directly to your game account.
Note that players can also enter VC$ store codes when they top up their accounts.
What Happens When Your Credits At Rush Games Casino Run Out?
There are a couple of different options when credits at Rush Games run out. First, players can simply wait until they can claim more free credits (remember, users receive free credits every two hours). If you would prefer to keep playing right away, you can always buy more VC$ using the process described above. Once you are completely out of credits, you will no longer be able to play games until you replenish your supply.
Rush Games Customer Support
Unfortunately, Rush Games Casino does not offer many customer support options. It does offer a solid help center, including answers to FAQs, which is helpful. It does not appear to offer any form of live chat – not even a live chat bot – and it does not offer phone support, which really minimizes the player options, especially for those who might have difficulty using email support options.
The absence of live support also means that players will be at the mercy of the email support team in terms of quick responses. This is a bit of a step down from the quick, instantaneous response they might receive with a live support team.
While the lack of support compared to other casinos should not put players off trying Rush Games Casino, it is worth noting that users who know that they need a bit more help than usual might find aid lacking with this operator.
Summary: Why you should sign up to Rush Games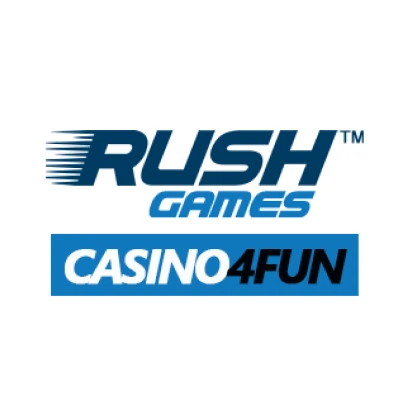 4.2
Published on 13 Sep, 2023
We think that the social casino is a promising option. The provider ticks all the boxes, including having plenty of games from well-known studios and secure payment options. Even better is the fact that players don't have to spend any money at all to play with the provider – all they must do is register, sign in, and take advantage of free VC$ bonuses to top up their accounts and play more games.
One of the few downsides at Rush Games is the lack of customer support. While players can always email support, there does not appear to be any kind of live support option. This might not be a deal breaker to some, but it is worth noting, especially for players who know that they tend to contact customer support more often than most.
All in all, Rush Games Casino is a solid online casino offering quality slots from a range of great providers.
Jonathan Hill

Review Author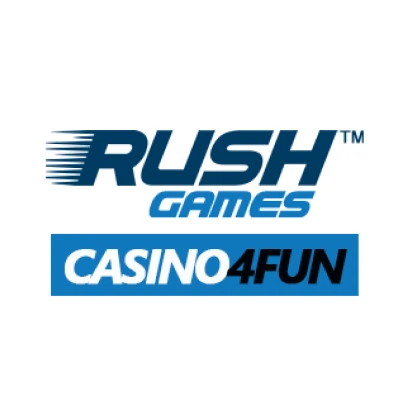 30 FREE daily credits (VC$) + FREE credits every 2 hours
Play Now
Rush Games is a social casino designed to provide everyone with a play-for-fun experience. Users will not win cash, in other words, but they can enjoy popular games all the same.
Rush Games is a social casino offering players free play where they use on-site currency to play and win on-site currency from lucky spins.
Rush Games is available primarily to users in the US. However, it might be possible for players in other regions to join. Visit the provider's website for additional information about the casino's availability in your region.
Rush Games uses an on-site currency that means when players win on a game or slot, they can continue to use that currency on additional games but will not be paid out any real money.
Rush Games does not offer a mobile app. However, its website has been optimized for mobile play, so players can still enjoy the social gaming experience on-the-go.
Rush Games is owned and operated by Rush Street Gaming LLC, one of North America's leading casino developers.
This social casino is intended for an adult audience over 21 years of age.
Rush Games is legit! The casino works with trustworthy payment processors and well-known game developers to provide players with a fair and polished experience.
Yes, there are Rush Games Casino 4 Fun bonus codes! The first, 'NEWGAME', offers players free credits. The second, 'SUN', is entered in the virtual credits store to earn 50% more credits when making a purchase. Players will see a popup after logging in detailing current promo codes. Players are also awarded additional on-site currency every two hours, just for playing.
Yes, you can get free spins at Rush Games! The casino not only hosts games with free spins rounds, but players also have access to daily bonuses and prizes that can award VC$ and spins.
Unlock Casino Offers!
By subscribing you confirm your are over 21 years old and agree to receive casino offers via email. You can unsubscribe at any given time. Please read the Privacy and Cookie Policies for more details.