Vegas7Games Details
Website
https://vegas7games.com
Support Type
24/7 Live Chat
Game Providers
Microgaming
Payment Methods
Visa, MasterCard, Debit Cards, Apple Pay, Google Pay
There are a few reasons why Vegas7Games and other BitBetWin platforms have become so popular in a relatively short amount of time. For example, Vegas7Games offers an impressive number of games from popular developers. The website is also easy to navigate, providing players with an unintrusive design intended to place form and function on the same level. Vegas7Games also accepts cryptocurrency payments, making it easy and secure for users to play their favorite games without disclosing too much of their personal information. Bonuses are another reason players enjoy using Vegas7Games as their social casino of choice.
With all of that said, it is important to note that Vegas7Games does have a few downsides. There is relatively little information about the provider on its official website, with most of the details instead residing on the BitBetWin website. The registration process also isn't overly intuitive. Players must register through BitBetWin rather than directly on the Vegas7Games website. This is an unnecessary added step to the sign-up process that could easily be eliminated for more streamlined registration and to improve customer satisfaction.
This Vegas7Games review will explore everything the online operator has to offer.
Offers players plenty of games of chance to choose from, including titles with various themes, 3D animations and bonus features

Managed by BitBetWin, a new but respected online service provider to players in the United States
Because the website is intended to serve primarily US players, users from other countries might have trouble registering and playing

Does not offer much information about its platform on the Vegas7Games website, instead opting to provide it on the BitBetWin website
Vegas 7 Games No Purchase Bonus
Vegas7Games makes it easy for players to enjoy their favorite titles. Instead of requiring users to add funds to their account before they can begin playing, Vegas7Games adds bonus cash to a player's account upon registration. This is done automatically and does not require any special action on the player's part – think of it as a no-deposit bonus. Simply sign up for the platform via BitBetWin, and the newly created account should have $20 of free funds as well as $4 in cashback funds, which kick in when players go through all of their money.
Other Bonuses At Vegas7 Games
There are a few other ways to enjoy free money at Vegas7Games. One of them is via 100% bonuses, which match player funds up to a certain amount. Users can also enjoy additional cashback bonus funds. These are acquired by adding funds to their accounts and receiving a 20% cashback bonus. These funds are credited to players if they lose all of the money that they topped up with.
Vegas7Games Bonus Codes
Vegas7Games does not appear to offer bonus codes at this time. Instead, players receive their bonuses automatically once the conditions have been met. Adding funds to their accounts, for example, will automatically give users a 20% cashback fund bonus without requiring them to input any codes or select any particular online bonus.
With Vegas7Games, you do not have to jump through hoops to take advantage of bonuses!
Games At Vegas7Games
The star of any proper online casino should be its game selection. While Vegas7Games does not offer the largest catalog we have seen, the operator does have rather varied options. Players interested in table games, for example, will appreciate the different categories of casino games Vegas 7 Games provides such as Deuces Wild, bingo, American roulette, video poker, blackjack and Fruit Poker to name just a few.
It also offers games from well-established providers such as NetEnt, Novomatic and Wazdan, among others. NetEnt fans, in particular, have access to the developer's most popular slots such as Starburst, TwinSpin and Gonzo's Quest, among many others. These have become really popular among gaming enthusiasts thanks to their brilliant sound effects and eye-catching designs, as well as their hugely entertaining gameplay.
Playing games at Vegas7Games is simple. Once players have registered and claimed their bonus, they can simply find a title that seems interesting and click on its thumbnail. A new window (or tab) should open and automatically load the game. Once it has fully loaded, all players have to do is click on the title screen and start spinning! Players can access Starburst, for example, by:
Visiting the "NetEnt" tab
Clicking on the game's picture
Clicking the "Continue" button
Spinning!
When players are ready to move on from their current session, they can click the "X" at the top right of the gameplay window to close it and automatically return to Vegas7Games' website.
Try Out These Games At Vegas7Games
Purchase Options At Vegas 7Games Online Casino
Adding money to player accounts is one area where Vegas7Games falters. Despite links labeled "Bonus" on the operator's website, there do not appear to be any options to purchase directly on the Vegas7 Games' homepage. Instead, users must visit BitBetWin's website and log into their account (which is separate from their Vegas7 Games account) and select Vegas7 Games as their provider of choice. They can then add a $10 purchase amount to their carts and pay.
Note that payment at BitBetWin is only available using Bitcoin. The website allows players to purchase Bitcoin using Cash App, Binance, Coinbase and Kraken if they do not already have any Bitcoin available. Funds can be added in multiples of $10. Once funds have been purchased, they should automatically be applied to the player's Vegas7Games account. Make sure to double-check that the purchase in question is for "Vegas7" specifically. Otherwise, the funds might not be properly applied.
How To Buy Gold Coins At Vegas7 Games
Vegas7Games does not seem to offer "gold coins", as it were. Instead, it allows players to add their funds as described above and refers to it simply as a "balance". Users must purchase funds as described above, which will then be credited to their Vegas 7Games account.
How To Get Free Sweeps Coins At Vegas 7Games
Some providers let players win "Sweeps Coins", a kind of currency that allows them to win real-world funds. However, Vegas7Games does not appear to be one of them; instead, players must add funds as described above via their BitBetWin account.
How To Redeem Sweeps Coins For Cash Prizes At Vegas 7Games
Players can redeem funds from their accounts by visiting BitBetWin's website and logging in. Once they have successfully signed in, the next step is to click on their name. A drop-down menu should appear. From the menu, select the relevant option. Enter the information requested and then check your device for a verification code. Enter the code, then click "Submit". Just like that, players can redeem their wins for funds using Vegas7Games' payout options!
Banking Options At Vegas7 Games
Banking options are limited at Vegas7Games. The provider only accepts Bitcoin as a payment option, which means that players without available Bitcoin will need to purchase some before they can add money to their accounts. Payments can be made using Cash App, Coinbase, Kraken and Binance. Vegas7 Games does provide information on exactly how players can go about making these payments via its helpful FAQ page, where detailed videos are available to demystify the process.
Customer Support At Vegas 7Games
There is no customer service at Vegas7 Games. Instead, players must log in to their BitBetWin accounts and request help there. The good news is that BitBetWin offers both live chat and email support options ([email protected]), so while reaching out for help requires players to log into a separate account on a separate website from Vegas7 Games' homepage, receiving help should be fairly convenient.
Summary: Why you should sign up to Vegas7Games Casino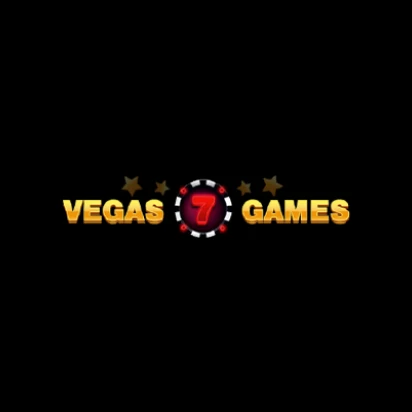 4.2
Published on 13 Sep, 2023
Vegas7Games is something of a mixed bag for us. We appreciate that the provider is based in the US and offers its games to American players as the market is still largely untapped in the States. With that said, the casino's owner BitBetWin has not made the registration, banking or support processes easy. Instead of being able to do all of the above directly from their Vegas7Games accounts, players instead must sign into a separate BitBetWin account. This might not seem like a big deal in principle, but in practice, it is a more complicated process than is necessary.
Despite the cons, Vegas7Games is a fun provider of entertaining and popular games. It might not be the most polished at the moment, but the company is off to a decent start and will likely grow in the future, which will hopefully streamline some of the processes we mentioned.
Jonathan Hill

Review Author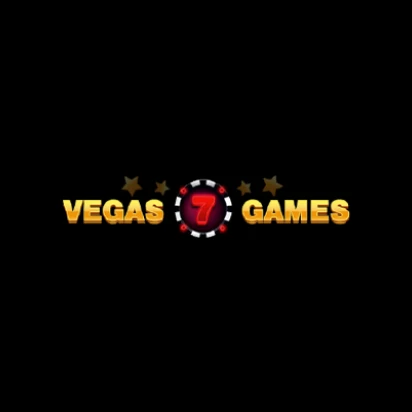 Play casino games for FREE!
Play Now
Vegas7Games is owned by BitBetWin, a provider located in California. Its services are available to players in the US only, so international players should consider another option.
Players receive free funds when they first sign up for an account, although those funds are subject to certain requirements before they can be withdrawn. Taking advantage of the sporadic cashback deals is another way to land free money.
Vegas7Games is legit! The operator is run by BitBetWin, a company located in California and committed to offering US players the best well-rounded and polished gaming experience. With that said, the provider does not appear to be registered with any official entities offering licenses and regulatory standards.
Vegas7Games is legal in the United States. The provider offers sweepstakes wins, which are different than the payment options at more traditional online casinos.
Vegas7Games does not accept credit card payments. Instead, players must make purchases using Bitcoin via a few different cryptocurrency banking options: Cash App, Coinbase, Kraken and Binance. More information about these options can be found on BitBetWin's website.
Since the provider only accepts Bitcoin payment methods, the pay out should be immediate thanks to the general speed of cryptocurrency payments.
Yes, Vegas7Games does indeed pay out! The payout process can be a bit confusing, however, because players must visit BitBetWin and request their funds from their separate BitBetWin account. Still, it is a fairly straightforward process once you understand how to initiate it. More detailed instructions can be found on the BitBetWin website.
Vegas7Games does not appear to offer live dealer titles. Users can still enjoy the excitement of table games, however, as the operator does have classic games such as roulette and blackjack in a non-live format competing for your attention.
Yes, you can download the Vegas7 app if you would like easier access to the site and exclusive rewards.
Yes – you can find the Vegas 7 Games youtube channel here. The channel features playthrough videos of some of the games that you can find on this social casino site.
Unlock Casino Offers!
By subscribing you confirm your are over 21 years old and agree to receive casino offers via email. You can unsubscribe at any given time. Please read the Privacy and Cookie Policies for more details.