Zitobox Casino Details
Website
https://www.zitobox.com/
Support Types
24/7 Live Chat, Complaints Section
Payment Methods
American Express, Discover Card, MasterCard, Visa, Bank Transfer
As a non-licensed and non-regulated site, Zitobox transfers a personal, non-exclusive, non-transferable, and limited scope license to all registered players that use its site and services. Users must bear in mind that the site is only for personal use and non-commercial entertainment purposes. Additionally, this social gaming platform does not grant personal-use licenses to players where its gaming activities may be deemed illegal.
The games on the platform are designed for adults, so players must be at least 18 years old to open an account. Players in Australia and the United States alike can also access Zito box rewards.
The website has a clean layout, which is easy to navigate. Game selections feature at the top of the home page, along with the login and register buttons. Players can simply scroll down to access the terms and conditions and download the app. It is uncluttered, without annoying ads and popups.
Wide variety of slot games

Players can get daily bonuses

Loyalty points can be redeemed for online shopping vouchers, gift cards, and cash rewards

The site hosts classic, contemporary, and jackpot slots
Limited payment options

Users may not be able to use selected online shopping vouchers outside the United States

Some player complaints cite reward payout problems
How To Sign Up For A Zitobox Account
Signing up for a casino Zitobox account is straightforward. Prospective players can access the website and click on the 'New User' icon. This will bring up a form where users can either fill in their relevant personal details or connect using their Facebook account information.
When signing up with Facebook, users must agree and acknowledge that Facebook does not sponsor, endorse, administer, or is in any way associated with Zitobox games and services. So, if players have any queries, they must take it up directly with Zitobox.
How To Download The Zitobox Casino App
The app is fully mobile and available for both Android and iOS portable devices. Interested players can obtain the app via the Google Play store, Apple App Store, or play directly on Facebook.
The app links are located at the bottom of the Zitobox home page. Clicking or tapping on the selected icon will initiate the selected downloads. Once a player confirms the installation, they can follow the prompts to register an account.
Zitobox Casino No-Purchase Bonus
Zitobox welcomes all newly-registered players with a no-purchase bonus of a $5 coin package. This gives them 5,000 coins to start their slots fun. This Zitobox free coins offer for 2022 may be reviewed or may expire at any time. So, players should keep an eye out for new bonuses and promotions. The promo code for this welcome bonus is 'FIRST5K'.
This is not the only welcome bonus. By using the bonus code 'TV' when making a first purchase or signing up, players can get $10 worth of free coins.
Other Bonuses At Zitobox Casino
Apart from the free sign-up bonus, players can also get their hands on some attractive purchase bonuses. When making a first purchase for $24.99, Zitobox offers a 100% match bonus. That means that on top of the 25,000 coins that come with the purchase, players will get an additional 25,000 as a bonus. This is a great boost to kick off the gaming experience on the Zitobox platform.
High rolling players stand a chance to access a 225% bonus boost when buying a coin package for $499.99. This purchase gives users 500,000 coins plus an additional 1,125,000 bonus. This bonus will not only lead to the accumulation of loyalty points but will also keep players in the game for quite some time.
Carefully reading the terms and conditions regarding promotion and bonus rules is recommended. Zitobox:
Zitobox does not guarantee reward brand availability at the time of redeeming a promoted reward.
Zitobox is not liable for ensuring that players comply with all the rules and forfeit bonuses if not doing so.
Zitobox Bonus Codes
The Zitobox bonus codes, such as the 'TV' and 'FIRST5K' welcome bonus codes, are usually assigned to specific bonus packages. Players should thus make sure they enter the correct codes for the desired bonuses to avoid ending up with an unwanted package or purchase.
Players should know that promo codes are only available for a limited period, especially those issued for weekly promotions. Furthermore, only one purchase is allowed per promo code.
Zitobox Casino Sweepstakes Games
Zitobox's online social gaming platform mirrors that of an online casino. It is important to know that this is not a traditional online casino that is registered and regulated by a gaming authority. Any problems with games or disputes must therefore be handled directly with Zitobox.
This platform specializes in slot games and hosts a vast selection of great titles. Players can choose between modern and happening installments, classic favorites that stood the test of time, and even a wide range of jackpot slots.
The classic games include three-reel popular titles such as Super Sevens, Jacks or Better, and Super Fruits Quad. There are also joker games and 'diamond' titles. Some of these come with special features such as free spins and there are reel and row variations to keep everyone entertained.
Players can look forward to all the contemporary variations in video slots when entering the regular slots section. These slots are fresh and Zitobox regularly adds new installments. Some of the top favorites include slots such as Amazon Fever, Jack's Quest, Griffin, and Princess of the Deep.
Jackpot chasers will also not be disappointed with the variety of thrill-filled jackpot slots. For those looking for big rewards and breath-holding excitement, there are excellent games such as King of Cairo, Secrets of the Desert, African Wild, and Smiley Ville.
Play These Games At Zitobox Casino
Purchase Options At Zitobox Casino
On Zitobox, players can only acquire virtual coins for further play. These coins cannot be exchanged for gift cards, shopping vouchers, or cash rewards. Zitobox loyalty points are needed to access any kind of reward. Users earn these loyalty points through the Zitobox loyalty program.
A careful reading of the terms and conditions is recommended before making any purchase. At Zitobox, players can either earn or buy virtual in-game items, such as player coins or virtual in-game points. Remember, this is not the same as actually owning the virtual coins or points and does not constitute values of actual worth. Keep in mind that neither Zitobox nor Facebook will not refund Facebook credits.
Players can purchase coin packages for play. Simply click or tap on the 'Coin Sale' button on the home screen and select an option. Coin packages vary between $4.99 and $499.99. This wide selection offers a choice for every pocket, no matter how much money the user prefers to spend.
How To Buy Gold Coins At Zitobox Casino
The Zitobox coin packages are not necessarily 'gold coins', but rather the virtual currency used to play the games on the platform. Players obtain these coins by purchasing coin packages as described above.
Coins are immediately credited to an account after purchase. This means all purchase transactions are instant and there are no waiting or defined verification periods.
How To Get Free Gold Coins At Zitobox Casino
When players sign up for a Zitobox account, they qualify for free-coins welcome packages. They must use the relevant promo codes to get the bonus free coins. Keep in mind that these are not gold coins such as those that can be purchased from traditional sweepstakes platforms.
How To Redeem Coins For Cash Prizes At Zitobox Casino
Players cannot redeem the coins or coin packages they buy for cash prizes at Zitobox Casino. They can, however, earn loyalty points with coin purchases and through other promotions, and these loyalty points are redeemable for cash awards, e-commerce shopping vouchers at selected stores, such as Walmart and Home Depot, and gift cards.
Zitobox points out in its terms and conditions that:
It cannot guarantee reward brand availability at the time of redemption.
Players need sufficient loyalty points before they can make redemptions for rewards.
Zitobox does not accept responsibility for the loss of rewards.
Vanilla VISA gift cards are not available in New York state.
It takes anything between five and 15 business days to deliver or process rewards.
These loyalty points are called Zito Points and players use them to technically 'purchase' rewards. Players earn loyalty points by:
Posting game statuses to Facebook.
Playing games for a specified duration.
Taking part in in-game offers.
Other means indicated by Zitobox and the promotions it runs from time to time.
Players should also note reward redemption can only be processed through a valid US credit card, which may have fees associated with it. This must also be the card registered to play on Zitobox.
Banking Options At Zitobox Casino
Compared with other online gaming platforms, the Zitobox payment options are rather limited. This platform only accepts VISA, Mastercard, Discover and American Express debit and credit cards.
Customer Support At Zitobox
Zitobox offers customer support through email, live 24/7 chat, and a telephone contact. The email address and telephone number are [email protected] and 1-786-375-5187. Players can access the live chat function by clicking or tapping on 'Chat Now' on the home screen.
Summary: Why you should sign up to ZitoBox Casino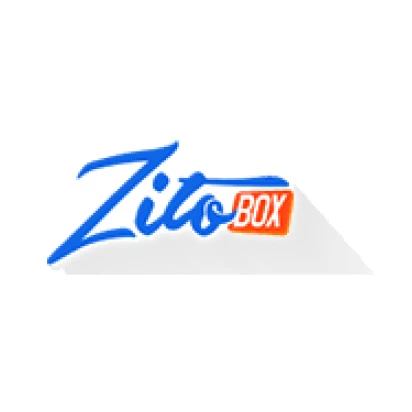 3.6
Published on 13 Sep, 2023
Zitobox certainly caters for slot fans with its extensive variety of slots games – the main offering of games on the site. Table fans will be able to enjoy a smaller selection of titles that you typically find at casinos, such as baccarat, roulette and blackjack. A definite plus is the big selection of available jackpot slots here.
The payment options are limited and players who prefer using bank transfers or e-wallets for their gaming pleasure will not be able to make purchases on the platform. Overall, it is not a bad gaming platform, and it does offer players value for their time, but it does not have the mettle to compete with more progressive online social gaming offers.
Jonathan Hill

Review Author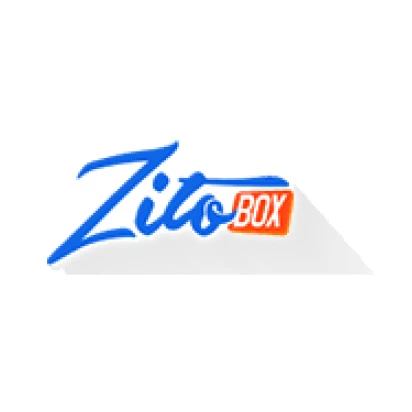 Get $5 FREE Coins, code 1st 5K & $10 FREE Coins with code TV
Play Now
Zitobox Casino is owned by Joy Media Works LLC
Download the Zitobox app or directly access Zitobox from Google Play or Apple Stores, from where you'll be directed to the login and register screens.
● FIRST5K – 5,000 coins to start playing
● TV – $10 worth of free coins
Yes. You can access the games on the website with a desktop after registering an account.
You can register an account on the website or through Facebook.
It takes five to 15 business days to process reward requests.
American Express, VISA, Discover and Mastercard.
Yes, as it is a social gaming platform and not an actual online casino.
You get free coins as a welcome bonus by registering an account and entering the applicable bonus codes when making a purchase.
Yes, Zitobox is Facebook-linked.
Unlock Casino Offers!
By subscribing you confirm your are over 21 years old and agree to receive casino offers via email. You can unsubscribe at any given time. Please read the Privacy and Cookie Policies for more details.