Golden Hearts Games Details
Website
https://www.goldenheartsgames.com/
Support Types
Live chat, Email, FAQ section
Payment Methods
Google Pay, Apple Pay, Visa, MasterCard, American Express, Discover Card
Golden Hearts Games User Experience
Website design can be difficult for online gaming platforms to master, with some going all out on themes and letting usability slip. In contrast, others go for pure usability with little in the way of aesthetics. Golden Hearts Games leans towards the latter, but not entirely. The website does not feature interesting design elements or unusual graphics. However, it offers enough standard visual features to satisfy most players. These include big, bold thumbnails and a vertical design with multiple colored information blocks cascading down the page.
All in all, we think that Golden Hearts Games has a decent website design. It is not the most entertaining site, but it doesn't have to be. Players will find it easy to navigate without feeling as though the casino put no effort into appealing visuals, and for many users, this might be the ideal balance. We particularly appreciate the website's easy access to FAQs and customer support information, which can often feel hidden in niche casinos.
One thing that Golden Hearts Games has in spades is excellent games. The provider works with QuickPlay to offer classic bingo game titles and various additional options, such as slots, scratchers, and video poker, among many others. Every turn benefits a charity, and Golden Hearts Games is dedicated to celebrating the everyday people making a difference. Golden Hearts Games Casino considers its players "everyday heroes" and has created a polished and rewarding gaming experience.
Adequate customer support

Good game selection

Easy-to-use website
Golden Hearts Games is available only for users in the US

Game titles on the website generally originate either in-house or from a very short list of providers
What Makes Golden Hearts Games A Secure Social Casino?
Golden Hearts Games is a secure social casino where players can play peacefully. This is primarily because the casino works with trusted organizations to provide charities with the proper donations, ensuring that users' donations will always make their way exactly where they need to go. Golden Hearts Games is a charitable promotional games innovator working with the Philanthropic Partner Coalition to process over $1m in monthly donations.
In addition to the donation security described above, players can easily see exactly how their personal information is handled due to Golden Hearts Games' privacy policy. The policy is well-written and easy to locate at the bottom of the screen, which is not always the case online. Sometimes users have to hunt for this information, but Golden Hearts Games makes the process easy.
How To Sign Up For A Golden Hearts Games Account
Signing up for a Golden Hearts Games account is simple.
From the provider's homepage, click "Join Now."
Enter your legal name, an email address to which you have easy access, and your zip code, along with a secure password you can remember to make signing back in easy.
Agree to the terms and conditions, the universal platform rules, and the privacy policy.
Then affirm that this is your first and only Golden Hearts Games account, enter a promo code if you have one, and click "Create Account."
You can also use Facebook to sign in and join.
You will receive 500 Golden Hearts Coins as a bonus when you join! Note that you can also pick a charity to benefit as you play at this time.
The Golden Hearts Gaming Login Process
Signing in with Golden Hearts Gaming is just as easy as signing up! Log in using your Facebook account or email, depending on how you signed up. Take note of any bonus popups you receive as you sign in, and start playing!
Golden Hearts Games Casino Bonuses
In general, online casinos will offer bonuses and promotions to help you boost your winnings, and Golden Hearts Games Casino is no different. The provider offers users several bonuses, including one awarded on their first donation. At the time of writing, new users can claim a 100% donation match welcome bonus of up to 30,000 free coins with their first donation.
Golden Hearts Games also offers limited-time promotions for certain events. At the time of writing, for example, the provider featured a special bingo bonus for National Bingo Day! You can stay up to date with Golden Hearts Gaming's most recent promotions by logging into your account and checking the promotions page on the provider's website.
Other bonus types include free daily spins and other flash sales.
Golden Hearts Gaming Promo Codes
At the time of writing, Golden Hearts Gaming does not appear to offer promo code bonuses. However, this does not mean that there won't be any by the time you read this, so always check the provider's website for the most up-to-date collection of Golden Hearts bonuses available.
Golden Hearts Games Social Casino Rewards And Loyalty Program
In addition to the promotions discussed above, players can also take advantage of a few social casino rewards as they play. At the time of writing, users can claim up to 15,000 coins per friend by sharing their referral link. When people use the referral link to sign up, 15,000 coins are deposited into players' accounts.
Golden Hearts Gaming players can also take advantage of VIP benefits. This subscription-style bonus allows players to make a recurring monthly donation to the charity of their choice and receive a host of rewards in return. There are three possible VIP tiers, ranging from bronze, with a $19 monthly donation, to gold, with a $99 monthly donation, and each tier has different monthly benefits:
Monthly coin recharges
Bonus bingo cards
Bonus bingo games per day
Try Out These Top Picks At Golden Hearts Games
Golden Hearts Games Purchase Options
Golden Hearts Games players can make and receive payments in a few different ways, including popular payment methods such as:
How To Top Up Your Golden Hearts Gaming balance
Players can top up their Golden Hearts Gaming balance by picking a charity and selecting an option from the list. There are a few different packages to choose from, which might vary from charity to charity. In general, however, players can expect to donate from $10 to $50 to their charity of choice in exchange for more coins.
What Payment Options Can I Use To Buy More Credits At Golden Hearts?
Golden Hearts allows players to complete transactions using a few different payment options. First, players can use credit or debit cards (Visa, Mastercard, American Express, and Discover). They can also use GPAY and Apple Pay.
Golden Hearts Games Customer Support
Customer support is an often-overlooked element of the player experience. Luckily, Golden Hearts Games understands the value of providing players with easy-to-find and accurate information. Not only does the operator have an easy-to-access FAQ section to help with simple questions, but it also offers a live chat bot to help with more complex issues and a ticket-based support system for issues requiring human intervention.
Golden Heart Games does not offer live chat or phone-based support. This might not be very reassuring to some users. However, the operator's knowledge center and chatbot compensate for this small drawback.
Summary: Why you should sign up to Golden Hearts Games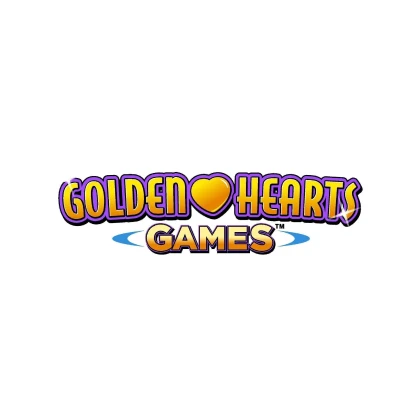 4
Published on 13 Sep, 2023
Golden Hearts Games is an interesting casino worth checking out, from its philanthropic twist to its fun games. There are not many online providers featuring the ability to donate to such a wide array of charities, and even fewer with a transparent privacy policy paired with genuinely entertaining games to keep users interested round after round.
Golden Hearts Games might be a great pick if you are looking for a trustworthy online casino with an impressive selection of games, some great perks, bonus options, and a secure online platform.
Jonathan Hill

Review Author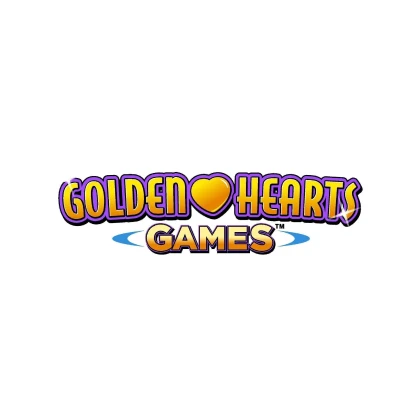 FREE daily bonus win up to 2,500 coins + 100% match on your first donation
Play Now
Golden Hearts Games is named after its players! These "everyday heroes" have hearts of gold and are committed to helping the world even as they enjoy their favorite games. Users make donations of the amount they choose to the charities of their choice as they play!
One of the great things about Golden Hearts Casino, aside from the fact that the provider makes it easy to do some good in the world, is the sheer number of charities supported. Players can easily search for their favorite charity or even select from a list of local charities to donate cash prizes to.
Golden Hearts Casino works with a public charity known as the Givinga Foundation. The Givinga Foundation runs a donor-advised program to allow charities to collect the donations made on the Golden Hearts Games website in their name.
Free coins at Golden Hearts Casino can be obtained by playing and donating. There are promotions and VIP program benefits that offer players free coins as they play or when they make donations, which ensure that players aren't spending money just to fill their account balances – they're actually funding their favorite charities and gathering free play options at the same time.
You can really win cash at Golden Hearts Casino. The operator has created a unique platform that allows players to play either for free or to donate funds to their favorite charities in exchange for in-gaming currency. Players can use the on-site currency to play their favorite games and potentially win money!
At the time of writing, there are no Golden Hearts Casino no deposit promo codes. However, players can claim a bonus simply by registering – no codes necessary!
Golden Hearts Casino does not appear to offer promo codes. However, it does offer a variety of fun bonuses that require no codes at all.
Golden Hearts Games is legit! The operator works with trusted payment processors and game developers to offer players a safe, fun experience filled with excitement and, if they are lucky, winning spins. While there is no guarantee that players will win anything, if they do get lucky, they can count on receiving their funds.
Yes, all the money spent by players on Golden Hearts Games counts as IRS-compliant charitable donations, tax-deductible for people who claim such deductions on their tax filings. Immediately after players make donations through the site, they will receive an IRS-compliant charitable donation receipt through their email, for 100% of the amounts donated.
No, you have to play directly on the Golden Hearts Casino website.
Unlock Casino Offers!
By subscribing you confirm your are over 21 years old and agree to receive casino offers via email. You can unsubscribe at any given time. Please read the Privacy and Cookie Policies for more details.