Best Sweepstakes Casinos That Accept JCB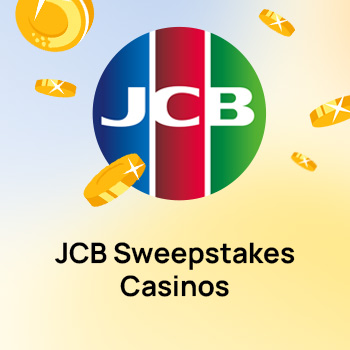 Finding A JCB Sweepstakes Casino
If you want to use your JCB card at a sweepstake online casino, you must first ensure the casino accepts it as a payment method. However, this is unfortunately not always immediately clear, so sometimes you need to do a bit of digging.
The most obvious way to check whether a sweepstakes casino accepts JCB cards is to check the website itself. This information will be listed with the other relevant payment method information, usually in an FAQ section. Reading reviews of any JCB sweepstake casino should also tell you that the payment provider can be used there.
Regardless of what method you choose, the main information to look for is whether the sweepstakes casino you have chosen accepts cards on the Discover Network. If they do, you can use your JCB card. Not all credit cards are accepted, so check this information in advance.
Benefits Of JCB VS Other Purchase Methods
There are several advantages to using JCB cards, which have helped it become a popular payment method worldwide.
JCB cards are safe and secure and have an incredible reputation behind them. All JCB card holders can access J-Secure, a user ID and authentication service you use to authorize any purchases you make using the card. You will also be notified when your JCB card is handled or used. Both these features add an extra layer of protection to your card.
Another benefit is that JCB cards are widely accepted. In the Asia-Pacific region, JCB cards are pretty much accepted everywhere. Although they are not quite as well-known in North America and Europe, they still have a lot of customers in these areas due to the Discover Network.
JCB cardholders will also benefit from various rewards, the most popular being airport lounge access.
Relatively low fees and associated interest rates

Excellent membership benefits
Limited to Discover Network merchants

Not as widely accepted as other payment methods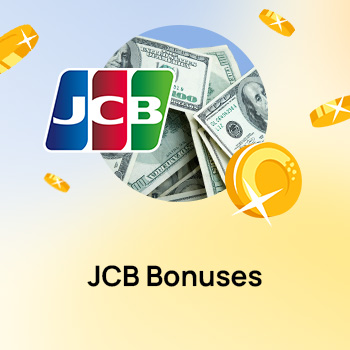 Best JCB Sweepstakes Bonuses
To attract new players to their platforms, online sweepstakes casinos have started offering players an increasingly enticing array of bonuses and promotions. This includes everything from cash bonuses to deposit bonuses and free coins. Of these, free gold coins are by far the most popular. These free coins can be used to play games at online sweepstakes casinos.
ZitoBox Casino, for example, gives all players up to $10 of free coins when they sign up for an account. All you need to do is use the correct bonus code, and the coins will automatically be credited to your account.
If you want to take advantage of bonuses such as these, check out the small print before signing up.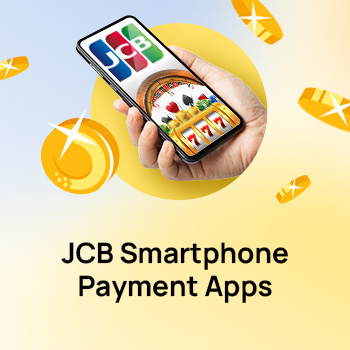 JCB Smartphone Payment App
JCB has been relatively slow to develop a mobile payment solution, unlike many other payment methods. JCB has just announced plans to debut a mobile payment app, which would be used with their credit cards.
Although it has not been released yet, the JCB smartphone payment app is expected to go live in the Japanese market in early 2023. It is unclear whether it will be made available to all JCB cardholders or will be limited to the Japanese market only.
How To Purchase Gold Coins Using JCB
The process works just like other credit cards in terms of how you can make purchases at a sweepstakes casino using your JCB card.
To get started, you will first need to make sure that the JCB card is accepted by your sweepstakes casino. If they do accept JCB cards specifically or are a member of the Discover Network, you will be able to add your card as a payment method.
Payment methods can usually be added through the account information section. For credit cards, you may need to make an initial payment to verify your account, after which you can use it without restriction.
Once you have done this, you can use your JCB card just like any other credit card. Your purchases at your chosen JCB sweepstake casino will be charged to your JCB credit card account. This balance will need to be paid by the end of the specified payment period. Otherwise, it may be subject to interest charges.
How To Redeem Sweeps Coins For Real Prizes At A JCB Sweepstakes Casino
If you have completed all the identity checks specified by the sweepstakes casino, redeeming in-game currency using a JCB card works the same way as other payment methods.
The JCB card works just like any other credit card, so you shouldn't have to go through any extra steps. Redeeming your winnings may vary between sweepstakes casinos, so be sure to check the process before claiming your prize.
Verify Your Account
If you want to add coins to your online sweepstakes account, you will need a fully verified account. Fortunately, you should not have to go through any additional identity checks to use your JCB card.
As it works just like any other credit card, you will normally have to provide proof of address and a copy of your official identification. Provided you have these on hand, the verification process should go smoothly.
JCB Redemption Processing Time
How long it takes to redeem your coins from a sweepstakes casino depends on two main factors: the sweepstakes casino you have chosen and the payment method you decide to use.
Processing times will generally vary between sweepstakes casinos, with some processing redemption requests much more efficiently than others. Most sweepstakes casinos will process these requests within 24 hours, although others may take up to two to three days.
Once the sweepstakes casino has processed this request, it will typically take between two to three days for it to be credited to your account, although we have seen wait times of up to five days reported online.
JCB As A Purchase Method
JCB compares well to similar purchase methods. If you have used a credit card before, you know what to expect.
Purchases are made using the card, although the funds are not immediately taken from your account. Instead, your account will be charged the amount, and you will need to pay it off within a specified time period. If you pay off this balance in time, you will not be subject to additional interest rates or fees.
JCB cards benefit from broad acceptance worldwide, although they are not quite as widely accepted as Mastercard or Visa. To ensure that your chosen sweepstakes casino accepts JCB cards, look for the issuer's logo on their website.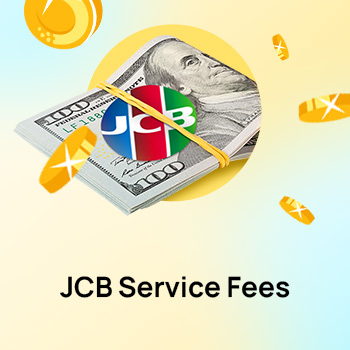 JCB Service Charges
When you want to use your JCB card at online sweepstakes casinos, you will be pleased to know that purchases made using the card are not subject to additional fees.
However, as it is a credit card, any purchases you make may ultimately be subject to interest. The interest rate you are charged will vary between the different account types JCB has available. These interest rates are specified on the JCB website.
You should also note that you might have to pay an annual membership and maintenance fee to use the card. This can be levied on a monthly or annual basis.
Inactivity Fee
Although the JCB card does not charge a fee for keeping it active, you will need to use it to keep your account live. JCB cardholders will also need to make sure that they are regularly paying off the balance on their account to avoid it falling into arrears. If this happens, you might be restricted from using your card.
Purchase Fee
Whether or not you have to pay an additional transaction fee when using your JCB card will depend on what type of card you have with them. It may also vary in different parts of the world. However, the main fee that your JCB card might issue is the interest rate you will be subject to if your monthly balance is not paid on time.
Redemption Fee
As with other credit cards, the JCB card will not be subject to special fees when you want to redeem your coins from a sweepstakes casino. However, you should remember that redemption fees vary quite significantly between different platforms, so you may have to pay an additional fee depending on which casino you choose.
JCB support
If you run into an issue with your JCB card, your first point of contact should always be with your card issuer. The contact methods available to you will ultimately depend on who your card issuer is. You will be given the option to get in contact with the customer support team via email, phone, or live chat. Of these, live chat tends to have the quickest response time.
If the card issuer can't resolve your issue, you will have to contact the sweepstakes casino themselves. The contact options will usually be the same, including phone, email and live chat.
JCB sweepstakes casinos
4.6
Published on 15 Sep, 2023
JCB card holders will also benefit from a range of specific bonuses, which includes airport lounge access.
Regardless of how good their reputation is, the JCB card is ultimately much less usable than other popular card providers. As such, the number of online sweepstakes casinos you will have access to is much lower if you plan on using this payment provider.
Jonathan Hill

Review Author
You can use your JCB card at any sweepstakes or social casino that is on the Discover Network. Not all sweepstakes casinos accept JCB, but there are some good options for players looking to utilize this payment method, including ZitoBox Casino.
Luckyland Slots does not currently accept JCB cards, as it is not part of the Discover Network. Luckyland Slots does accept plenty of other payment methods, however. This also doesn't mean that Luckyland Slots won't start to accept JCB in the future.
As it is not part of the Discover Network, Chumba Casino does not accept JCB as a payment method. Players can take advantage of Chumba Casino's range of payment methods, or find other casinos that accept JCB.
JCB is a credit card, so you do not need to manually add any funds to your account. Simply use it in the same way you would use any other credit card. Go onto your chosen sweepstakes casino and purchase gold coins as you would with most other payment methods.
ZitoBox Casino is a great option if you are looking for an online sweepstakes casino that accepts JCB cards. ZitoBox Casino accepts JCB, among other payment methods, making it an excellent choice for players interested in using JCB to make purchases.
JCB offers a range of security features that make it a safe option for using at online sweepstakes casinos. It is a legitimate payment method, so users can rest assured that it is perfectly safe to use when purchasing gold coins.
JCB will not charge you any transaction fees, however, you will be subject to interest on your card balance at the end of the billing period if it is not paid in full. Make sure to read JCB's terms and conditions fully before making any payments.
Unlock casino offers!
By subscribing, I confirm that I am over 18 and a resident of the United States of America.
I agree to Sweepstakescasino.net's Terms of Use and Privacy Policy.