B Spot Casino Details
Website
https://www.bspot.com
Support Type
24/7 Live Chat
Game Providers
Spinomenal
Payment Methods
Bank Transfer, Visa, MasterCard, Debit Cards, Revolut
Aside from being optimized for mobile, B Spot's website could use a bit of improvement. The design is very simple and feels a bit dated, making it obvious that the operator is a mobile-first provider. As many thumbnails as possible seem to have been added to the homepage, which can weigh down the loading time and make it more difficult to find information on the fly.
Players will find their access to games limited without an account, which is a bit of a disappointment for anyone interested in simply enjoying some casual play. The sign-up process is fairly simple, however, so users can register without frustration or long waits before they start gambling.
Unlike some casinos in this category, B Spot provides users with a dedicated app to make mobile play a seamless experience. While the app is currently only available for iOS, Android users should keep an eye out in case a new app launches. In the meantime, they can enjoy the casino's mobile-friendly casino design through their device's web browser.
This BSpot casino review will explore what kind of features B Spot has to offer as well as what it doesn't and determine if this racing casino is a good choice for our readers.
Mobile app makes playing on iOS devices easy

Collection of interesting games on the menu

Comprehensive player support across email, mail and phone
Relatively small pool of games

Dated website design with an overload of graphics
BSpot Casino No Purchase Bonus
B Spot casino does not currently offer no-purchase bonuses. However, players can still play for free using the demo version of the provider's games where available. We found that BSpot's promotions were difficult to locate in general, as an aside, and required a trip to the provider's terms and conditions and social media sites to find.
However, we did manage to find the b spot BonusCode. You get a first purchase match with the promo code BONUS10 worth up to $10! Simply enter BONUS10 when making a purchase and B Spot will match you for the same amount of money you spend.
Other Bonuses At BSpot Casino
BSpot casino is not too forthcoming with promotions on its website, but its social media offers a hint at what players can expect moving forward. Tournaments along with daily, weekly and seasonal promotions seem to be particularly popular with B Spot.
Visiting BSpot's social media accounts such as Facebook and Twitter can help guide users in the right direction. The mobile app might also list in-app bonuses, so look for potential savings there as well.
BSpot Casino Bonus Codes
Besides the first purchase match with the promo code BONUS10 worth up to $10, BSpot casino does not appear to offer any other bonus codes at the moment. However, make sure to double-check the provider's website and social channels regularly to ensure you do not miss any new promotions.
BSpot Casino Games
BSpot is a unique casino to review. While it does not offer many games, the titles it does have are intimately tied to horse racing (if you are looking for other games available check our dedicated section to slots). Players can purchase tokens on horse races and then play any of the games BSpot offers. The results of their spins depend upon the results of the horse races in question.
This proprietary software offers users a unique experience that ties together two entertaining activities into one seamless experience. Simply select your horse race and play a game after it is complete to see the outcome! Players can also check the results more traditionally on the website.
With that in mind, there are some games to highlight here. They are not all from big developers, but the titles we saw were high quality and offered fun gameplay paired with polished graphics. Titles are spread across a few different categories including slots, table games and arcade titles. Here is more information about some of our favorites to give readers an idea of what to expect:
Primo Bingo
Primo Bingo pits players against bingo enthusiast Nana Daubs and her friends. The aim of the game is to reach bingo before any of them do, and players can watch their progress via a handy bar underneath her portrait in the UI. Outside of that, the game plays how you would expect bingo to play, and those familiar with bingo games in general will likely adapt to this version easily.
The only novel feature in Primo Bingo beyond the basics is that certain win layouts offer multipliers for wins ranging from 0.5x to 20x.
Aces High
As the name implies, Aces High is a poker card game based on the conventional rules of the game. Aces High looks like a conventional poker game as well, with a standard deck design and a handful of chips resting on either side of the cards. Win multipliers can reach up to 30x for a five-ace win.
Demi Gods II
Demi Gods II is a slot game featuring free spins, re-spins and moving reels that shift symbols to the right, revealing a new column of potential wins. Divine faces and names such as Aphrodite appear throughout the title, along with more generic warrior and wizard themes. The graphics are quite nice, even if not overly intricate. All in all, it is a great game for passing the time!
Finally, note that because wins are determined by the outcome of races, understanding game mechanics is not required. Individuals with no knowledge have the same chance as someone with a lot of knowledge. Players win via their horse racing, not via the games themselves – the games are simply a fun way to get results.
Try out these games at B Spot Casino
Purchase Options At BSpot Online Casino
Players can purchase tokens to use on their favorite horse races via one of the casino's banking methods to fund their account. In this area, there are no novel processes aside from the gameplay design itself, which has an exciting variety to choose from.
How To Buy Gold Coins At BSpot Casino
B Spot casino does not offer Gold Coins for players to purchase and spend.
How To get Free Sweeps Coins At BSpot Casino
Unlike many sweepstake sites, BSpot casino does not provide Sweeps Coins with purchases.
How To Redeem Sweeps Coins For Cash Prizes At B Spot Casino
As the site does not offer Sweeps Coins, players cannot redeem coins for cash prizes.
Banking Options At BSpot Casino
While games can be played in demo mode without paying any money, players interested in real money perks will be pleased to know that BSpot allows players to fund their accounts via a few different methods:
Online banking
Credit card
Other
Online Banking At B Spot
Offered by FastTrack Cash, online banking allows players to fund their account via ACH. This can be done using B Spot's processing vendor PayWithMyBank. This does not require any specialized knowledge on the player's part. All you have to do is select the option as your funding source and the casino will do the rest.
Credit Card Payments At B Spot
Credit card transactions allow players to fund their accounts quickly. However, players should note that card issuers regard these requests in different ways. Some of them might consider the transaction a cash advance rather than a purchase, which might cost players additional fees. Something to keep in mind is that users are responsible for any and all fees and costs associated with using the credit card method.
B Spot warns clients that some credit and debit card deposits may not work on the first attempt. For example, let's say you're trying to deposit $20 and it doesn't go through. In this case, clients are advised to call the toll-free number on the back of the card and ask customer service to allow transactions from bspot.com. You may need to resubmit the $20 deposit in this case.
Other Payment Options At BSpot Casino
There is not much information about what other payment options (such as PayPal, Trustly, etc.) might be available for U.S. B Spot gambling customers. However, the casino does mention that some third-party methods are allowed.
Note that the payment options available to players can vary, and there is no guarantee that they will be available at any given time.
Customer Support At BSpot Casino
BSpot offers players comprehensive customer support. While the website does not mention live chat as an option, it does specify that the support team is available 365 days a year and seven days a week. Players can call (844-462-7768), fax (503-350-0232) or email ([email protected]) B Spot for help.
Summary: Why you should sign up to B Spot Casino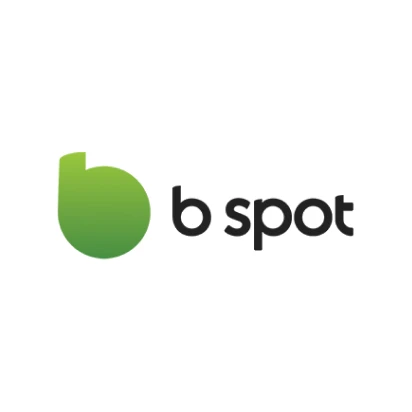 3.8
Published on 13 Sep, 2023
BSpot casino's system is a novel one on the market. While we do not know how many people will be interested enough in horse racing, specifically, to tie the activity to online slots and casino games, fans of the sport might find this option especially appealing. The idea that it is horse racing that determines payouts, not the spins or wins in-game themselves, essentially closes the casino off to casual casino game players without the desire to follow horse racing.
Still, BSpot offers fun games and novel horse racing purchase options for those interested in the activity. If this sounds like you, why not give it a try?
Jonathan Hill

Review Author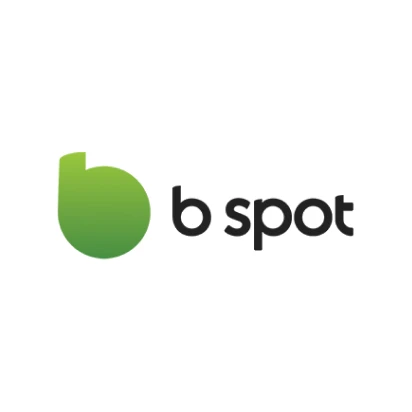 Play for FREE or for REAL in selected states!
Play Now
BSpot casino works by allowing players to fund their accounts for horse races and then showing them the results of the game via the game of their choice. The outcome of the games depends entirely on horse race results rather than the gameplay itself.
BSpot casino is owned by Game Play Network, Inc.
You cannot get free money at B Spot casino. You can, however, play its games for free using the demo mode option on the BSpot website.
B Spot's own definition of itself "is a mobile games community that lets you legally wager and win real cash in the US." Each wager at B Spot is tied to live horse racing to determine your payouts. In that sense, it's different to other online casinos you may have encountered online.
To sign up for B Spot's casino gambling is an email address, a password, a phone number, and your social security number so that the casino can verify your identity and prove that you really are who you say you are.
BSpot casino is legal in the US everywhere that allows horse racing.
Bspot.com is a legitimate website offering unique services to players.
Visa and Mastercard are accepted at BSpot Casino. The casino also accepts FastTrack Cash (also known as ACH), a payment method that lets you make deposits directly from your checking account.
Bank of America does not allow transactions where real money wagering is involved.
The amount of time it takes to get your withdrawals from BSpot casino depends on the methods players used to add money to their accounts.
BSpot is available in the following states:
Alabama, California, Colorado, Delaware, Florida, Kansas, Montana, Nebraska, New Hampshire, New Mexico, New York, North Dakota, Ohio, Oklahoma, Oregon, Rhode Island, South Dakota, Tennessee, Vermont, West Virginia, Wisconsin and Wyoming.
Requests can be made to the B Spot customer support team.
A BSpot app is currently available for iOS users.
You have to be at least 21 years of age to play at BSpot.
BSpot is the only casino of its kind in the world as of this writing! The technology the casino uses is proprietary and patent-protected, which means that other operators cannot use it without BSpot's permission.
Unlock Casino Offers!
By subscribing you confirm your are over 21 years old and agree to receive casino offers via email. You can unsubscribe at any given time. Please read the Privacy and Cookie Policies for more details.