Hard Rock Social Casino Details
Website
https://www.hardrocksocialcasino.com/
License
New Jersey Division of Gaming Enforcement
Game Providers
Microgaming, NetEnt
Payment Methods
Visa, MasterCard, Paypal, Venmo, Play+
Not all websites are created equal, and that is just as true in the online gambling sphere as it is anywhere else. Hard Rock Social Casino has an interesting website that is simple to navigate, but it also lacks a few important elements. Once you are logged in, the site features a handful of game titles along with two toolbars – one at the top of the screen, and one at the bottom. Neither of these contain links to any FAQs, and information about different features is quite difficult to locate. The aesthetics are on point, however, and switching from game to game is easy enough.
Something else to note about Hard Rock Jackpot Casino's website is the soundtrack. Not all casinos offer their own background music, but Hard Rock Social Casino provides players with fun, jazzy tunes to keep them bobbing along. Not everyone will appreciate the background music, of course, but it is worth noting that this is not a heavy-handed, obnoxious sound. The tracks are genuinely light-hearted and unobtrusive.
While there does not seem to be a way to mute the background music on the website itself, most browsers make it easy to mute noisy sites. Additionally, the music will stop when games begin.
Users hoping for a mobile experience are in luck! Hard Rock Jackpot Casino's website is optimized for both desktop and mobile play and will adapt to different screen sizes seamlessly.
Optional tutorial to show new players how to get the most out of their account

Fun layout

Well-optimized for both desktop and mobile play
Most games are locked behind level gates, and only a few of them at a time unlock as players progress

Background music near-impossible to turn off
What Makes Hard Rock Social Casino A Secure Casino?
Hard Rock Social Casino is run by Hard Rock, a well-known name in the US, and works with trustworthy payment processors.
How To Sign Up For A Hard Rock Jackpot Casino Account
Signing up for an account with Hard Rock Social Casino is very straightforward. From the casino's homepage, click either 'Create Account' or 'Continue with Facebook'. If you opt to create an account with an email address, you will be asked to enter your name and password before agreeing to terms and clicking 'Register'. Check your email inbox for a confirmation email, and then start playing!
If you continue with Facebook, you will be asked to agree to the provider's terms and conditions before clicking 'Continue'. You will be prompted to log in, and then you should be ready to start playing anytime!
The Hard Rock Social Casino Login Process
To log in to your Hard Rock Jackpot Casino account, simply visit the homepage of the provider's website, and then click 'Log in'. You will be prompted to enter your credentials or, if you created your account with Facebook, to log into Facebook.
Hard Rock Social Casino Bonuses
Hard Rock Social Casino has a number of bonuses designed to keep players excited about their gaming experience. The first is a welcome bonus consisting of 300,000 free coins! All that players have to do to claim this bonus is sign up and log in.
Another bonus to keep in mind is Hard Rock Jackpot Casino's timed bonus. Every few hours, players can click on a treasure chest at the bottom right of the screen to collect free coins. The icon features a countdown so that players are always aware of just how long they have to wait between clicks.
Finally, players can earn additional free coins by watching short ads of around 30 seconds in length.
Hard Rock Social Casino Promo Codes
At the time of writing, Hard Rock Social Casino does not advertise promo codes. This does not mean that none exist, however, and players can stay up to date about the casino's promotions by checking the casino homepage regularly.
How To Get Free Hearts At Hard Rock Social Casino?
In general, the only way to acquire hearts at Hard Rock Jackpot Casino is by making a purchase. It is sometimes possible to obtain free hearts by linking other accounts to your Hard Rock Social Casino account, but these offers can change over time.
Hard Rock Social Casino Rewards And Loyalty Program
Accessing rewards at Hard Rock Social Casino is easy. The lobby features a bouncing gift icon at the bottom of the screen with the word 'Rewards' underneath it, and all that players have to do is click it to be taken to the rewards center. The center offers players three different types of gifts in exchange for 'hearts', one of the site's currencies. Players can exchange hearts for Hard Rock Social Casino free coins, for 'High Limit' access, or for various retail items.
Note that the number of hearts required for the best prizes can vary widely. Users will need to drop 10,000 hearts for just 24 hours' worth of access to the High Limit room, for example, and 35,000 of them to receive a Hard Rock Cafe T-shirt.
Players will also receive rewards from leveling up, which is done by playing games.
Try Out These Games At Hard Rock Social Casino
Hard Rock Social Casino Payment Options
Players cannot win money at Hard Rock Jackpot Casino, so the only payment to consider is that of making a purchase. There are not many payment options available at Hard Rock Social Casino either, with users having access to three different types of credit card payments.
How To Top Up Your Hard Rock Social balance
Once logged in, players can click on the green 'Buy' button at the top of the screen in the lobby to top up their accounts. There are a number of packages available to players with all manner of budgets. Users can spend as little as $4.99 or as much as $999.99 to purchase hearts and coins. Simply select the package you would like to purchase and click 'Buy'. Next, enter your payment information and select your card type (Visa, Mastercard or American Express). Input your card information when prompted, and then click 'Buy Now'.
It's that easy! Purchases should be automatically added to player accounts.
What Happens When Your Credits At Hard Rock Jackpot Casino Run Out?
When your credits at Hard Rock Social Casino run out, you will no longer be able to play any games. The good news is that simply waiting a few hours can add more Hard Rock Social Casino comp dollars to your balance, and you can also exchange hearts for free coins. The other option is to purchase more coins.
Hard Rock Social Casino Customer Support
Customer support is an important element of just about every worthwhile online casino on the market. Hard Rock Social Casino disappoints in this area. While it does offer email support, there is no phone or live chat support, and there does not appear to be an automated help bot to answer quick issues either. This means that players have no choice but to submit their questions via the website's question form and hope that they receive an answer before too much time has passed.
We wish that Hard Rock Jackpot Casino offered more comprehensive customer support options. Even an automated bot would have made the customer support experience feel much more sufficient.
Summary: Why you should sign up to Hard Rock Casino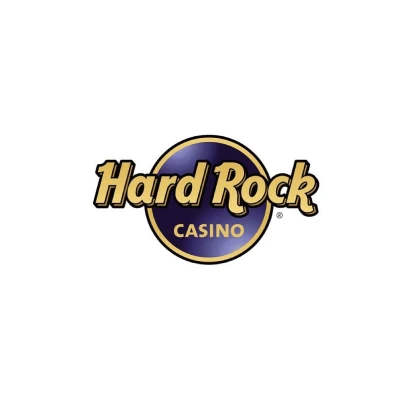 3.8
Published on 13 Sep, 2023
Hard Rock Social Casino is a difficult casino to judge. The operator's website design is quite attractive, but small failings in customer support and FAQ support overwhelm that positive. A persistent background track is another element that will be either a hit with players or a massive disappointment. Perhaps the biggest of Hard Rock Social Casino's downfalls, however, is its locked games library. Players can only play a few games when they first join the casino, with the vast majority locked until they reach specific levels. While it is not necessarily difficult to reach new levels, it is disappointing that there are so few games to try while doing so.
On the other hand, Hard Rock Social Casino has many perks, including popular games like blackjack, roulette, and of course, plenty of slots, as well as a surprisingly impressive collection of table games (many of which are unlocked for new players).
All in all, Hard Rock Social Casino is a good option for players without much need for help and without too much of a preference in the types of games they play on their mobile devices. It is especially great for players interested in playing without risking their funds.
Jonathan Hill

Review Author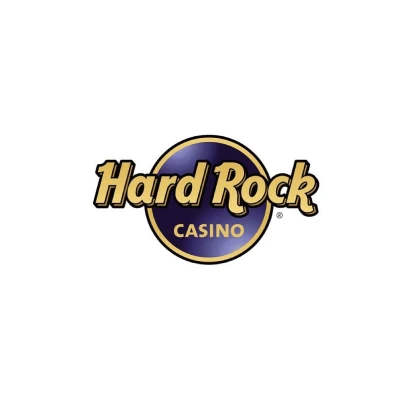 Sign up and get 300,000 FREE coins
Play Now
Hard Rock Social Casino is available for players located in the US.
Players do not play for real money at Hard Rock Jackpot Casino. Instead, you can play games of chance for free or, if you prefer something a little extra, purchase some additional coins to keep playing longer even between free coin bonuses.
You can get hearts in Hard Rock Social Casino by purchasing on-site currency. There are no advertised promotions offering users free hearts at this time.
No, you do not need to make a real money purchase to play at Hard Rock Jackpot Casino. Players can play using free on-site currency to wager, and their winnings are in the form of on-site currency, which in turn allows them to play longer for free.
To log into Hard Rock Social Casino, visit the operator's website and click on the 'Log in' button at the top of the screen. You can login with your Facebook account.
Users of both Apple and Android devices can play Hard Rock Jackpot Casino using their dedicated mobile app.
Hard Rock Social Casino is not a real-money casino. As the name implies, it is a social casino where the focus is more on having fun than winning real cash. Although you can't earn real-money, there is still plenty to enjoy using the Hard Rock's on-site currency.
You can get Hard Rock Jackpot Casino free coins by claiming bonuses as you play as well as by winning at your casino games of choice!
Hard Rock Social Casino does not appear to require promo codes to claim its best bonuses – simply sign in and play!
Hard Rock Jackpot Casino is legit! The operator is run by the well-known company Hard Rock and is safe and secure for players to use.
Unlock Casino Offers!
By subscribing you confirm your are over 21 years old and agree to receive casino offers via email. You can unsubscribe at any given time. Please read the Privacy and Cookie Policies for more details.