Scratch Carnival Details
Website
https://www.scratchcarnival.com/
Support Types
24/7 Live Chat
Payment Methods
Visa, MasterCard, Debit Cards, Bank Transfer, Apple Pay
Scratch Carnival User Experience
With Scratch Carnival, you can build your virtual carnival, collect puzzle pieces and other fun collectibles, join in with seasonal events and win big prizes with a range of themed scratch cards. Scratch Carnival is a social casino, meaning you do not have to pay to play – this makes it different from traditional online gambling. Instead, you can earn Gold Coins through your actions at Scratch Carnival, which can be used as in-game currency. These coins can also be obtained by logging in daily, inviting a friend to join the site, or buying bundles in the Scratch Carnival shop.
Gold Coins can then be used to play the Carnival scratch card games. You can also find collectibles when you play with Gold Coins, and once you have a whole collection, you can exchange them for more Gold Coins.
The app is easy to download and install and intuitive to navigate. It is also easy to obtain coins and other collectibles, which you can exchange for a selection of gift cards at various popular stores. Store packages are reasonably priced, and the app seems to take security seriously, which is always important. If you are looking for a fun, social mobile casino, this is certainly worth looking at.
Fun, easy-to-use app

Good welcome offer

Great prizes to be won
Not available on desktop

Limited number of payment options

Currently only offers scratch card games
How To Sign Up For A Scratch Carnival Casino Account
Once you download the mobile app, you can sign up for an account at Scratch Carnival casino. Scratch Carnival isn't available on desktop devices, so you'll need a mobile device.
How To Download The Scratch Carnival App
First, you will need to go to either the Google Play Store, if you're an Android user, or the App Store for iOS, download the Scratch Carnival app and install it on your phone. It only takes a minute to install the app, and you are ready to register for ScratchCarnival casino. Just click on the 'register' button, and you'll be asked to fill in details such as your name, date of birth, and address.
You can sign up with your email account, or you can choose to use your Facebook or Apple account to create your Scratch Carnival sweepstakes account. The app is free to download and use.
Scratch Carnival Casino No Purchase Bonus
The new player bonus can vary from time to time, but new players can enjoy up to 25,000 free Gold Coins when they sign up. New members may also be able to win some free sweeps coins they sign into their account for the first time. There is no purchase necessary to receive either of these welcome bonus offers. As ScratchCarnival is such a new mobile casino, we expect to see much more bonus offers as the developers experiment with what players want and respond to. As a social casino, it is fair to expect that no purchase bonus offers will be the main type of offers available.
Other Bonuses At Scratch Carnival
There are other ways to earn various bonuses at Scratch Carnival casino. For example, you can enjoy an extra 1,000 Gold Coins if you link your social media accounts to the Scratch Carnival mobile app. There is also a 30-day ScratchCarnival login promotion, whereby you can claim bonuses each day you log in to your account in the first 30 days. After that, you will continue to get a daily Gold Coin bonus but will not get the bonus for logging in.
You can also receive bonuses when you invite friends to play at Scratch Carnival, and they create an account. In addition, you can get 10 free sweep tickets in return for verifying your account. The sweeps tickets will be issued within 24 hours after verification.
Scratch Carnival Casino Bonus Codes
Many online casinos will ask you for a bonus code before allowing you to claim a bonus. However, at Scratch Carnival casino, bonus codes are not necessary. All bonuses you are eligible for will be applied automatically once you have completed the necessary action to trigger the bonus.
Scratch Carnival Casino Sweepstakes Games
The games collection at Scratch Carnival casino consists, unsurprisingly, of scratch card games. The current collection comprises around 20 different scratch cards, which you can virtually "scratch off" to reveal the result. You can either play for fun using the in-game currency of Gold Coins, which means your winnings will also be Gold Coins, or you can play using sweeps tickets to win real prizes.
The games at this casino are created by Virtual Gaming Worlds, which owns and operates ScratchCarnival. The firm has been designing games for almost 20 years, so the games are high quality and professional looking with great graphics.
The games have a range of themes, from ancient Egypt to Vikings and leprechauns. There are also puzzle scratch-off games that supply a bit of a challenge instead of relying 100% on luck.
At ScratchCarnival, there are weekly Jackpot Game Prize Draws that players can enter using sweep tickets. The prizes include gift certificates of $500, $1,000, and $20,000, with the biggest jackpot sometimes split between multiple winners. The $500 and $1,000 prizes have one guaranteed weekly winner each.
Try Out These Games At Scratch Carnival Casino
Purchase Options At Scratch Carnival Casino
While there is no purchase necessary to sign up, play or win at ScratchCarnival casino, some in-game purchase options exist, such as Gold Coins and Gems. Gold Coins can be used to play the games, and Gems can be used with the Carnival building feature to speed up the construction of your carnival or unlock new attractions. Before you spend any real money, read the terms of service page to ensure that you know exactly what you're signing up for at Scratch Casino.
How To Buy Gold Coins At Scratch Carnival
You can buy Gold Coins through the app with just a few taps of your device. There is a range of payment choices, so there should be a convenient option to suit all types of players. The minimum purchase is just $1.99, which players can make using any major credit or debit cards or ACH bank transfer. You can also make in-app purchases using funds directly from your mobile store wallet, whether you use Apple or Google.
How To Get Free Gold Coins At Scratch Carnival Casino
You can obtain free Gold Coins at ScratchCarnival casino by taking specific actions within the game to win rewards. These include logging in daily, introducing a friend to the app, or purchasing bundles via the Scratch Carnival shop. New ways to get free Gold Coins will likely emerge as Scratch Carnival develops, so keep an eye out for any news on the site about promotions and bonuses.
How To Redeem Gold Coins For Cash Prizes At Scratch Carnival Casino
At ScratchCarnival casino, you can redeem Gold Coins for prizes once you have accumulated enough of them through your various activities on the site. Every time you win coins, you will get a pop-up on the screen notifying you, and you can check your current balance at any time in your account. You can redeem your Gold Coins for prizes in increments of $5, $10, $20, and $50.
These prizes are generally offered in the form of digital gift cards for online and brick-and-mortar stores. Gift cards that have been offered on the site so far include:
Amazon
Home Depot
Applebee's
Uber
Best Buy
Lowe's
Starbucks
Bed Bath & Beyond
Uber Eats
It is possible that gift cards for more venues will become available as this mobile casino app grows and attracts more attention. All gift cards are virtual and are emailed directly to players. Be aware that you may be asked to verify your account if you haven't already before claiming a gift card. This usually involves sending a copy of your government-issued ID and proof of your current address.
Banking Options At Scratch Carnival Casino
You will need to link your account to an approved payment method to buy Gold Coins and other bundles from the ScratchCarnival casino store. There are a few different banking options available, so you should be able to find one that suits you. Accepted methods include major credit or debit cards and ACH bank transfers. Perhaps the most convenient method for many will be to use your mobile store wallet, which you will no doubt already have set up for purchases from Apple or Google.
Customer Support At Scratch Carnival
ScratchCarnival offers a few different forms of customer support. There is an extensive FAQ section where you will likely find your query addressed. If it is not, another way to solve your query is to email the customer support team with any questions or feedback or open an in-app help ticket.
You can email [email protected] or use the convenient contact form within the app. Scratch Carnival uses ZenDesk as its customer support operating system, which you may already be familiar with. You can easily submit a ticket by tapping the 'Help' button on the app.
Summary: Why you should sign up to Scratch Carnival Casino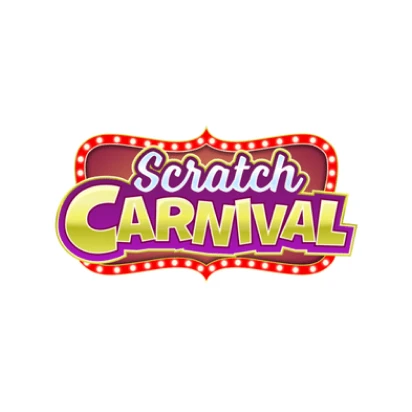 3.6
Published on 13 Sep, 2023
Our Scratch Carnival review found this fun, well-designed social casino. There are, of course, a few drawbacks. Although the app is aimed at those in the US and Canada, you cannot play from every state and province. You cannot sign up if you are from Washington, Idaho, or Quebec. There are also a limited number of payment options at present. However, the ones available are convenient enough.
In addition, while the games are great fun to play, they are mainly scratch card games, so there is not the same variety as at some social casinos, which usually feature lots of slots. On the other hand, the carnival-building element of the app is a fun feature that will appeal to many players.
Jonathan Hill

Review Author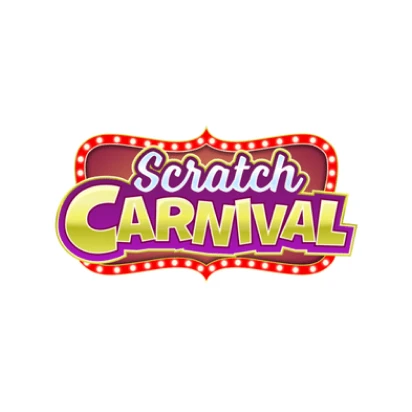 Sign up for up to 25,000 FREE Gold Coins!
Inactive
Yes, you can win gift cards to spend at various stores on the Scratch Carnival app.
You can play Scratch Carnival casino in most US states, but not in Washington or Idaho.
Yes. You can only play Scratch Carnival on a mobile device, and you will need to download the app first.
The app has a high rating in both the Google Play and App Store and is generally well trusted.
Yes, this is a legitimate mobile social casino app.
Once you have registered, simply tap login and enter your email and password.
No. There is no purchase necessary to play at Scratch Carnival.
Your Scratch Carnival Coins can be redeemed for gift cards to be used at various stores.
Scratch Carnival is a game in itself, offering the chance to build your own virtual carnival, find collectibles and win prizes.
Yes, there is now an app available for both iOS and Android.
You can follow Scratch Carnival on Instagram at @scratchcarnival and on Facebook at www.facebook.com/scratchcarnival.
Other apps similar to Scratch Carnival include Dice Kings, WinnerWinner and Chumba Casino.
Unlock Casino Offers!
By subscribing you confirm your are over 21 years old and agree to receive casino offers via email. You can unsubscribe at any given time. Please read the Privacy and Cookie Policies for more details.